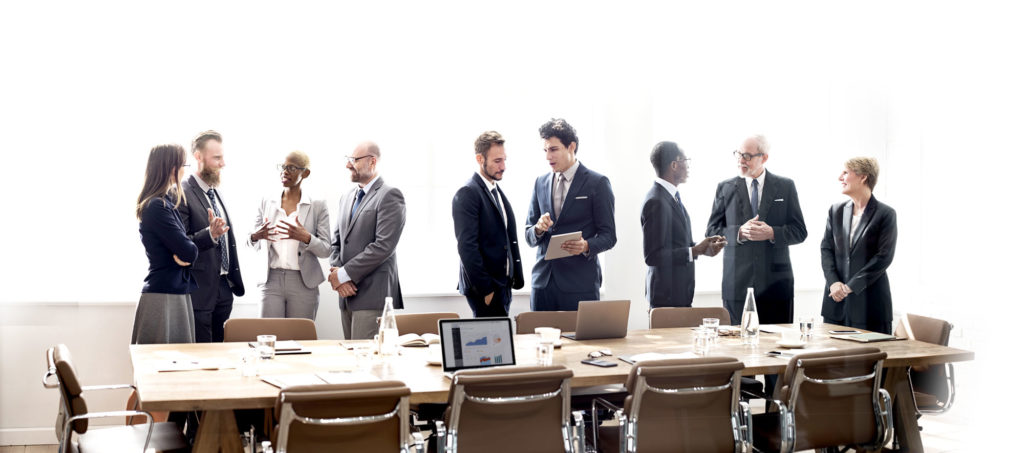 Gartner Lists Top 9 Challenges for HR Leaders in 2023
A new year brings fresh possibilities, some ambitious resolutions (note: that treadmill isn't going to use itself), and a flurry of challenges. To help organizations understand and prepare for what lies ahead on the HR landscape, Gartner [1] has listed the top 9 challenges for HR leaders in 2023:
"Quiet hiring" will create new avenues to snag in-demand talent.
By now, we've all heard of "quiet quitting," which is when employees reach into the passive-aggressive playbook and do as little work as possible (and as unhappily as possible), but without triggering consequences for disciplinary action or termination. Well, Gartner predicts that in 2023 we will witness the rise of "quiet hiring," which is when organizations respond to hiring challenges by re-redeploying and upskilling existing employees, in an effort to achieve high priority tasks without onboarding new talent.
Hybrid flexibility will reach frontline workers.
The vast majority of employees who have experienced hybrid work over the last few years don't just like it: they love it. In fact, 64% of hybrid/remote workers said they would sooner quit than return to the office full-time. However, there has been one important group of workers that have, for a variety of reasons, not been invited to the hybrid work party: frontline workers.
In 2023, Gartner anticipates that more organizations will find ways to make hybrid work feasible for frontline workers, while giving them greater control over their schedules, more paid leave, and more stability and predictability in their work schedules.
Managers will be sandwiched by leader and employee expectations.
For several years — but especially since the pandemic — managers have been caught in an ever-tightening vice grip as they struggle to balance the demands and expectations of leadership, with the needs and requirements of subordinates. That's the bad news.
The good news is that Gartner predicts that in 2023, leaders will alleviate some of the burden on their (usually overworked and underappreciated) managers by providing more support and training, as well as clarifying priorities and redesigning roles where necessary.
Does this mean that managers will sail through 2023? Regrettably, no: it's going to be another tough year inside the vice grip. But if Gartner's forecast is reliable, then this year should be relatively better and more balanced than the last few. And for beleaguered managers, this would be a very welcome — and for some, necessary — improvement.
Pursuit of nontraditional candidates will expand talent pipelines.
Despite talk of a looming recession, the labour pool will remain shallow rather than deep for many organizations; especially those looking to hire skilled and specialized workers.
To expand and diversify their talent pipelines, Gartner says that when recruiting new talent, organizations will need to focus less on previous experience, and more on whether a candidate can perform (or be trained to perform) in a specific role. This adjustment may include relaxing formal education and knowledge requirements, and reaching out directly to internal and external candidates from nontraditional backgrounds.
Healing pandemic trauma will open a path to more sustainable
Prior to 2020, most employees who deigned to ask their manager for some time off to avoid becoming burned out — rather than as a reaction to being burned out — would have probably faced an incredulous "what are you talking about?" to an irritated "no way!"
However, the last few years have reminded employers that they have a moral obligation — and frankly, a big dose of self-interest — to lean forward and prevent burnout. To that end, in 2023 Gartner predicts that organizations will shift from offering workers rest as a recovery solution, and encourage workers to self-identify and escalate when they need a few hours — or maybe a few days — to recharge their emotional and physical batteries.
Organizations will drive DEI forward amid growing pushback.
In essence, diversity, equity and inclusion (DEI) is about making all workers — but especially those who have historically been systemically and/or blatantly discriminated against — feel welcome, included, safe, and empowered. However, in recent years some workers (and groups representing workers) have pushed back and alleged that DEI is causing divisiveness, rather than fostering cohesion.
In 2023, Gartner expects progressive, leading organizations to make a significant effort to repair their fractured, fragmented DEI program. This will be essential for maintaining the momentum of DEI efforts, and achieving even greater maturity and strategic impact.
As organizations get more personal with employee support, it will create new data risks.
Advanced technologies like AI and wearables are being used to capture more data about workers' health, living conditions, family situations, and so on. This enables organizations to more effectively respond to their needs.
Unfortunately, however, this also presents a significant and growing security risk. To mitigate the possibility of a data leak (accidental) or breach (intentional), Gartner expects progressive organizations in 2023 to establish an "Employee Data Bill of Rights" that prioritizes transparency around how they collect, use, and store worker data. What's more, workers who object to certain practices will be allowed to opt out without fear of reprisal.
Concerns around AI will lead to increased transparency in recruiting tech.
In theory, AI can help organizations automate and standardized the recruiting process, while freeing up recruiters and hiring managers to focus on high-value activities vs. tedious, repetitive clerical tasks. But in practice, some organizations have come under fire for ignoring the reality that AI can mask inherent biases in the recruiting process. For example, candidates with ethnic names or those who are older may be scored, categorized, and engaged differently.
In the year ahead, Gartner expects more pressure — including from the courts — on organizations to regularly audit how they are using AI in their recruiting, and make adjustments to ensure fairness. Organizations will also be under pressure to give candidates the option to opt-out of AI-led processes.
Gen Z skills gaps will reveal workforce-wide erosion of social skills.
Gartner has saved its most provocative — and controversial — prediction for last.
The reality of remote/hybrid work over the last few years has meant that many workers in the Gen Z cohort have, relative to their older peers, had limited (and in some cases zero) opportunities for in-person engagements — formal and informal
Consequently, there is some concern that as employees return to the office full-time (or at least hybrid), Gen Zers will be on the outside looking in as far as social skills go. For example, while they may be fine in meetings and carrying out solo initiatives, they may struggle to build relationships with co-workers that not only facilitate their career success, but also make the work experience more positive.
To close this social skills gap, Gartner urges organizations in the year ahead to foster what it calls "intentional interactions" among employees across generational and geographic boundaries. This effort is built on three pillars: employee choice and autonomy; a clear structure and purpose; and a sense of levity and fun.
SOURCE