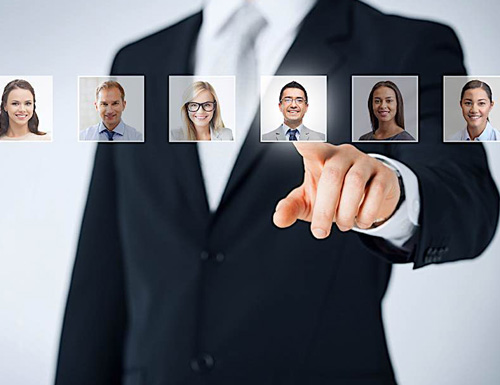 Survey: Nearly Half of Canadian Employers Plan on Adding Staff in 2023
Survey: Nearly Half of Canadian Employers Plan on Adding Staff in 2023
The latest Manpower Employment Outlook Survey [1] for the first quarter of 2023 has found that 46 percent of employers across Canada plan on hiring this year, while only 13 percent plan on cutting back. The rest either intend to maintain current staffing levels (38 percent), or haven't yet decided to add, reduce, or stay the course (3 percent).
"Employers across Canada will continue to search for skilled workers in the first quarter of 2023," commented Darlene Minatel, Country Manager, ManpowerGroup Canada. "A tight labor market is to be expected during times of high inflation, as companies try to meet demand."
Who's Hiring?
Employers across all sectors expect to add staff in the first quarter, with the strongest Net Employment Outlook (subtracting the percentage of employers expecting a decrease in hiring activity from the percentage anticipating an increase) in two sectors: financials and real estate (up 44 percent), industrials and materials (up 44 percent).
Other sectors where brisk hiring is anticipated in the coming months are information technology (up 40 percent); transport, logistics and automotive (up 39 percent); communications services (up 38 percent); and energy and utilities (up 34 percent).
Go Big (and Get Hired)
Large organizations with 250+ employees are the most confident about their recruiting aims, with 44 percent expecting to achieve their hiring goals regardless of what happens in the broader economy. Medium-sized organizations with 50-249 employees were somewhat less optimistic, with only 28 percent expecting to accomplish their hiring goals. Smaller organizations (10-49 employees) and micro businesses (fewer than 10 employees) were the least confident, with just 23 percent and 19 percent expecting to get the people they need as costs rise and a recession looms.
Where Are the Opportunities?
As for geographic trends and patterns, employers in Northern Territories have the most optimistic recruitment outlook (64 percent). This is followed by employers in Western Canada (35 percent), Quebec (34 percent); Atlantic Canada and the Prairie Region (each at 33 percent); and Ontario (32 percent).
Finding Talent
Although the labor market remains tight, organizations may not have as difficult a time as they dread finding available talent. A separate survey [2] by Robert Half has found that 50 percent of Canadian workers intend to hunt for a better job in the first half of 2023.
"Many Canadian workers continue to have confidence in the job market despite news of layoffs and a slowdown in hiring," commented David King, Senior Managing Director, Robert Half, Canada and South America. "Professionals with in-demand skills know they have leverage given the talent shortage, and are open to new opportunities that offer more fulfilling work, a higher salary, and improved perks and benefits."
Sources:
[1] "Manpower group employment survey" ManpowerGroup
[2] "Half of Canadian Workers Plan to Look for a New Position in the New Year" Robert Half Canada