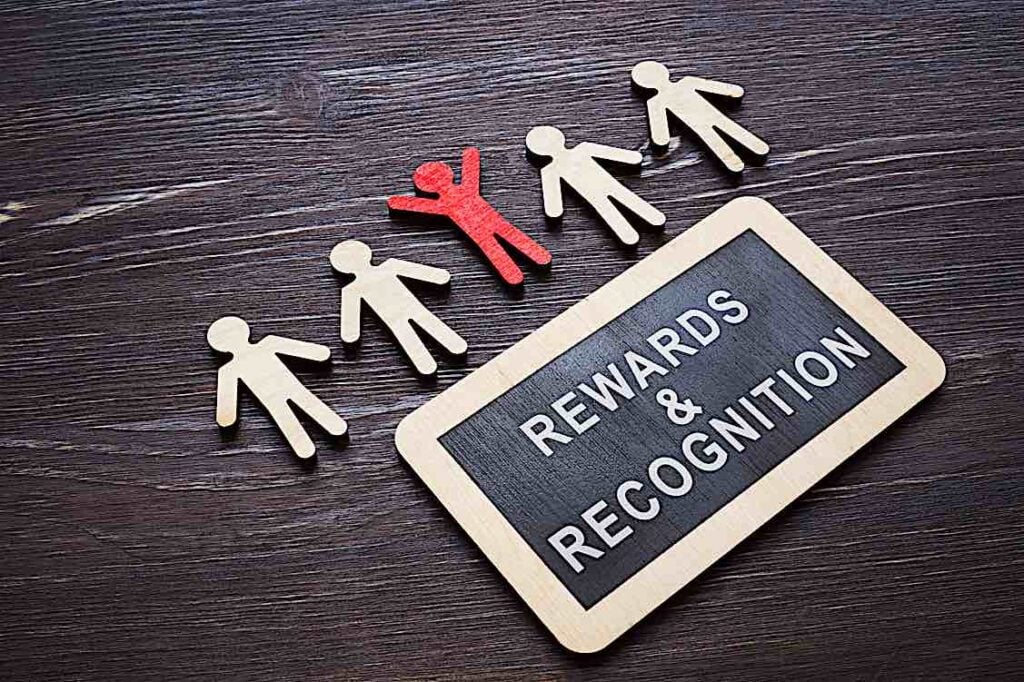 Survey: Timely and Meaningful Recognition is a Key to Avoiding Employee Burnout
A new survey has found that appropriate recognition — and not necessarily increased remuneration — could hold the key to reducing employee burnout.
Employee burnout across Canada is on the rise, with 38 percent of all workers — and a whopping 97 percent aged 18-34 — saying that they feel exhausted and overwhelmed.
The survey, which was carried out by Gallup and Workhuman, found that employees who believe that they are suitably recognized at work are up to 10 times as likely to feel that they belong at their organization. Other insights from the survey include:
Employees who strongly agree that they get the right amount of recognition for their contribution are 73 percent less likely to experience ongoing or frequent burnout.
Employees who have high-quality recognition experiences are up to seven times as likely to strongly agree that they have meaningful and authentic relationships at work
Employees who strongly agree that recognition is an important part of their culture are up to 91 percent more likely to be thriving in their lives.
Gratitude Today, Impact Tomorrow
Perhaps the most interesting — and surprising — takeaway from the survey, is that it evidently does not take years, months, or even weeks for leaders to inspire their troops by recognizing their respective contributions. In fact, it can take mere hours: employees who say that they experienced "a lot of gratitude" the previous day are up to four times as likely to strongly agree that their organization cares about their wellbeing.
Recognition is Essential, Not Optional
"For a long time, employee wellbeing was oftentimes considered a 'bonus' or 'nice to have' for organizations looking toward significant growth and financial success," commented Scott Dussault, Chief Financial Officer at Workhuman. "Times have changed — with quiet quitting and disengagement running rampant, leaders should be turning to employee recognition to increase engagement, productivity, inclusivity, and overall loyalty to their companies. Considering that the cost of voluntary turnover due to burnout alone is 15 percent to 20 percent of the payroll budget each year, protecting and promoting employee wellbeing amounts to hundreds of millions of dollars toward organizations' bottom lines annually. Neglecting wellbeing is one of the biggest mistakes organizations make — and a costly one at that."
"Gallup's previous research has gone a long way to show, convincingly, that wellbeing matters at work — it impacts engagement and performance in ways that cost organizations dearly," commented Gallup Senior Researcher, Ellyn Maese. "It is evident that recognizing employees boosts their wellbeing in many facets of their lives, and corporations need to make it a priority. When incorporated strategically, recognition provides a foundation for employees to flourish."
Creating a Culture of Recognition
According to the organization Great Place to Work, best practices for creating a culture of recognition include:
Tie recognition to a specific accomplishment or business objective. This encourages continued strong performance.
Be timely. Recognizing an employee months after their contribution is not nearly as impactful or meaningful.
Don't overlook smaller accomplishments.
Ask employees what type of recognition is most meaningful to them
"Creating a recognition program is a start…but great companies go further, constantly reevaluating the ways they reward employees," commented Great Place to Work's Claire Hastwell. "As companies grow, this becomes even more of a challenge, and leaders must rethink the way they add value to the employee recognition experience…recognition is absolutely essential in a great workplace, and it doesn't need to be complicated or expensive."