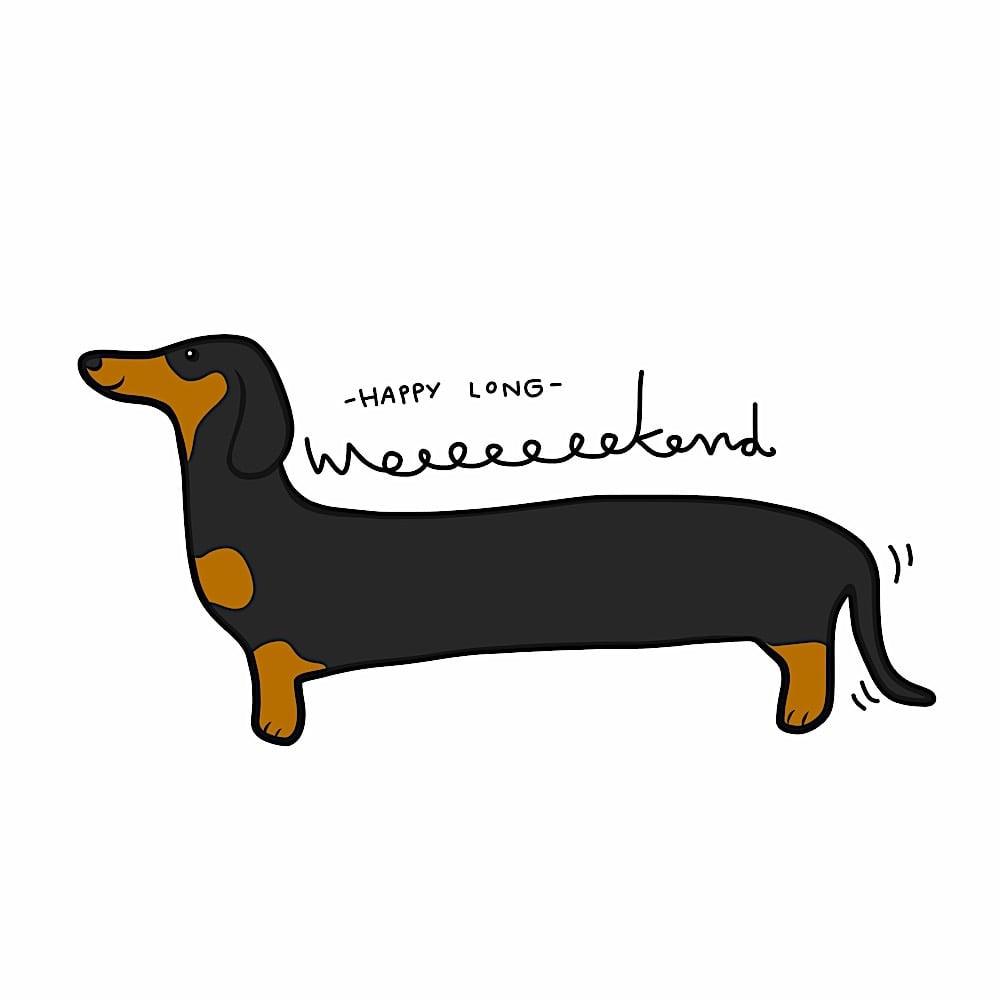 Increasing Employee Productivity and Reducing Stress: 9-Day Fortnight vs 4-Day Work Week: a Long Weekend Every 2 Weeks?
With record numbers of workers resigning from their jobs — with 28 percent planning to leave this year (see our report) — and many companies worldwide have implemented shorter work weeks to increase productivity.. Two of those are the 9-day fortnight and the four-day workweek. [4] In other words, a long weekend every two weeks. Several researchers have pointed to important productivity and retention gains. (See 19 sources and  several reports citeed below.)
No business can run without its employees. Employees are the key contributors to the success of a company as they drive revenue and have the power to influence a business. This may be one reason employers highly recommend improving employee motivation to increase productivity. [1] [2]
It was previously believed that longer work hours lead to increased levels of production per employee. However, as more research is being conducted, researchers have discovered that in some industries at least, such as manufacturing, this is not the case. In fact, overtime hours decrease employee productivity measured by hourly output by 2.4 percent on average, and higher productivity levels are associated with shorter working hours. [3]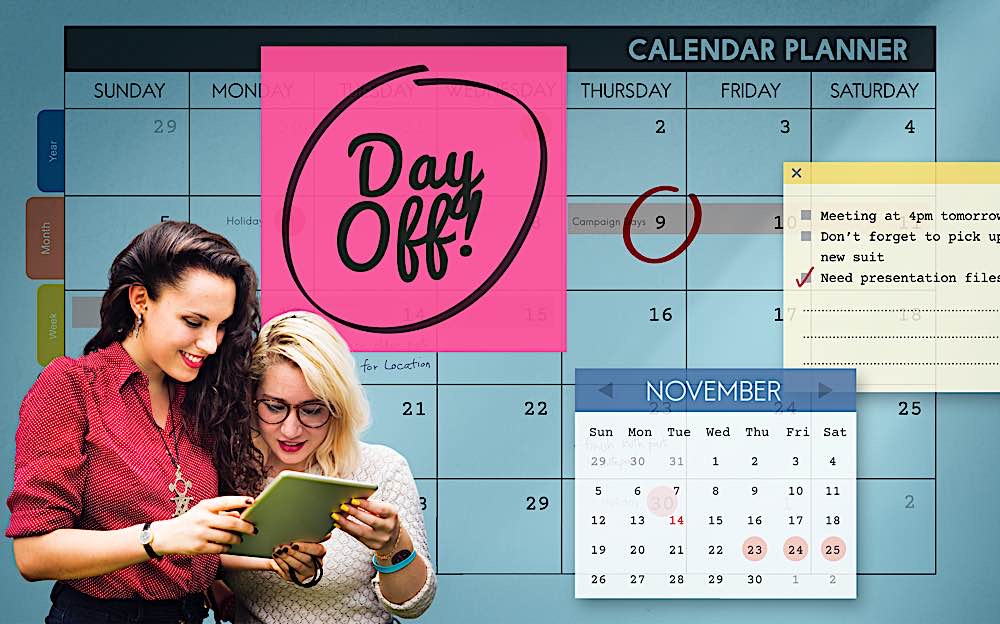 The majority of companies and businesses worldwide have implemented the 40-hour workweek. Primarily credited to Henry Ford, the 40-hour work week consists of five-day work weeks with 8-hour shifts. This became the standard during the Great Depression and continues to this day.
What is the 9-day fortnight work method?
The 9-day fortnight method aims to compress employees' work weeks to improve employee satisfaction and performance. The arrangement requires employees to work nine days every two weeks.
In the 9-day fortnight plan, employees work all five weekdays during the first week and Monday to Thursday in the second week. This means employees have the second Friday off, resulting in a long weekend. [5]
Applying the 9-day fortnight work scheme means employees work longer shifts to accumulate extra time to make up for the following Friday off. Overtime hours in this work scheme usually go from thirty minutes to an hour per day. For example, full-time staff will work 9 hours and 20 minutes daily, including a 1-hour break to take every other Friday off. [6]
Now, how is the 9-day fortnight work scheme implemented? According to the University of Aberdeen, there are specific parameters for this work scheme. HR management should also communicate such parameters to their employees to ensure they are well-informed in deciding whether the scheme is suitable for them.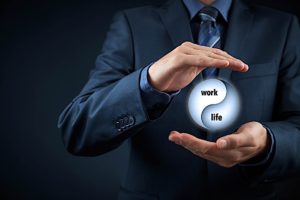 Structure of the 9-day fortnight plan
The parameters of the 9-day fortnight plan include the following.
Employees should have adequate breaks, and daily work hours should not be detrimental to the well-being of employees.
Cover arrangements for time away should not increase the workload for other staff.
Usual days off should be discussed and agreed upon between HR management and employees. This agreement is based on adequate cover and efficient use of resources throughout the week. This parameter means that the agreed day off may not necessarily be on Friday but can fall on any day of the week.
Employees working under the scheme should ensure flexibility to attend to important matters involving work on their day off with appropriate notice.
Employees under the work scheme are not allowed to participate in other flextime schemes.
Employees on a performance plan or capability process cannot partake in the 9-day fortnight work scheme. [7]
What is the four-day workweek scheme?
As its name suggests, the four-day scheme lets employees work regular hours for four days a week and then allows them to enjoy a three-day weekend. Compared to the 9-day fortnight, where work hours are compressed, the four-day work week intends to reduce work hours to 32, including breaks. In this scheme, benefits and pay remain the same as the 40-hour work week. [8]
Many companies worldwide have implemented a four-day workweek for their employees. Some countries have fully implemented this work scheme or have passed legislation for pilot implementation. These countries include the following.
Netherlands
Denmark
Belgium
Australia
Japan
Spain
The United Kingdom [9]
Transitioning to the four-day work scheme is a huge transition for any company. HR management should ensure all policies are clear and easy for employees to understand, including which procedures will change and which will stay the same. [10]
Survey Says: 9-Day Fortnight vs the 4-day Work Week
Each alternative to the 40-hour work week comes with challenges. However, there are common benefits to implementing them, according to HR management, including better work-life balance and increased productivity among employees. [11] [12]
Many companies have implemented these alternative work schemes for their employees. Others have begun trials organized by researchers and are still collecting data. These are the findings and results of these implementations and trials.
Cloud9 Insight – 9-Day Fortnight
Between July and September 2022, UK tech company Cloud9 Insight held a trial implementation of the 9-day fortnight work scheme. The company reported positive changes to its operations as a result of the trial:
Firm pattern of month-to-month growth
Upward trend of recurring revenue
Increased average customer satisfaction
Increased employee satisfaction and better work-life balance [13]
Burnaby Public Library – 9-Day Fortnight
The union representing employees at the Burnaby Public Library recently ratified a three-year collective agreement that includes a 9-day fortnight work scheme for employees. Kim Siddall, the national vice-president of account management of mid- and large-sized markets at People Corporation, says that the work scheme will benefit the employees in the following ways:
A feeling of accessibility and familiarity among employees
Incorporation of flexible work arrangements into the work culture
Better work-life balance [14]
Corporate Rebels – 9-Day Fortnight
Think tank Corporate Rebels implemented the work scheme in 2018 as a result of staff feedback. According to co-founder Pim de Morree, the company experienced the following due to the trial:
Employees feeling happy and reporting better well-being
Increased recruitment [15]
Bolt – 4-day Work Week
E-commerce SaaS startup Bolt experimented to implement the four-day work week scheme in 2021. According to their management, they experienced the following effects following the experiment:
Reduced time spent in meetings as well as eliminating unnecessary meetings
Better collaboration among employees
Better customer service
Better work-life balance [16]
MIT Sloan Management Review – 4-day Work Week
From June to December 2022, the UK held the most extensive four-day work week trial to date. The trial involved 61 companies and over 2,900 employees. The trial findings indicated the following positive effects on employees and management:
Significant increase in job satisfaction
Improved work-life balance
Reduced employee stress
Improved product quality and customer service
Decreased absences and sick days [17]
Robert Half Canada, Inc. – 4-day Work Week
Recruitment firm Robert Half Canada, Inc. recently conducted a survey among senior managers and HR management on the possible effects of the 4-day work week should companies implement the scheme. Their survey showed that:
91% of senior managers support the work scheme for their team
Nearly ¾ of employees would want to work an extra hour per day in exchange for an extra day off
The four-day workweek scheme can be a contributing factor to employee retention, productivity, and well-being. [18]
No work scheme is a one-size-fits-all
Work hours have been evolving since humans started working. From an average of 60 to 70 hours a week, the numbers dropped to 40 hours in the 1900s with the help of Henry Ford. [19] [20]
As research suggested that longer work hours negatively impacted productivity and output, companies and other organizations have sought alternatives to the already long 40-hour work week. In addition, recent global events such as the COVID-19 pandemic and high quit rates caused more companies to reevaluate their culture. Employees sought more flexibility in the workplace, which led to the development and implementation of the 4-day work week and the 9-day fortnight work scheme.
Even after a trial run, companies and businesses that have implemented such work schemes reported that they experienced positive effects on employee productivity, customer satisfaction, and reduced employee absences. On the other hand, employees have stated that the decreased workdays have caused them to have a better work-life balance, affecting their performance.
However, as great as these work schemes may be, not all companies and businesses can implement them. Sandeep Aujla, the chief executive officer of Multilevel Leadership Consulting Inc., stated that no scheme or alternative fits all organizations. The solution is to think creatively to meet employees where they are. [21]
Because of this idea, it is highly recommended that companies assess their goals and objectives before implementing either of the work schemes. HR management should be aware of the changes they will implement and communicate with all departments. If possible, a risk and mitigation plan should be created should the alternative work scheme not work out for the company.
Companies should also be able to support their employees should the 9-day fortnight or 4-day work week be implemented. Managers must support and set parameters with their teams while they navigate the changing work environment. [22]
Notes and References
[1]        How Employees Make or Break Business Success (And How You Can Lead the Way)
[2]        Employee motivation: The keys to improve workplace productivity
[3]        The Effects of Working Time on Productivity and Firm Performance: A Research Synthesis Paper
[4]        Shorter Workweek: Pros and Cons for Employee Productivity
[5]        Why Life Science Companies Should Consider the 9-Day Fortnight Scheme
[6]        What is the 9-Day Fortnight?
[7]        9-Day Fortnight Guidance Notes for Managers
[8] [22] Everything you need to know about the four-day workweek
[9]        7 Countries with Four-Day Workweek
[10]     The 4-Day Workweek: A Complete Guide for Canadian Employers
[11] [12] The Pros and Cons of a 4 Day Working Week
[13]     A Fresh Perspective: Cloud9 Insight's Nine-Day Working Fortnight
[14]     Nine-day fortnight can significantly improve flexibility, work-life balance: expert
[15]     How We Made A 9 Day Fortnight A Reality
[16]     Our Four-Day Workweek Experiment
[17]     How Far-Reaching Could the Four-Day Workweek Become?
[18] [21]         Survey finds four-day workweek gaining mainstream momentum with Canadian employers
[19] [20] Working Hours