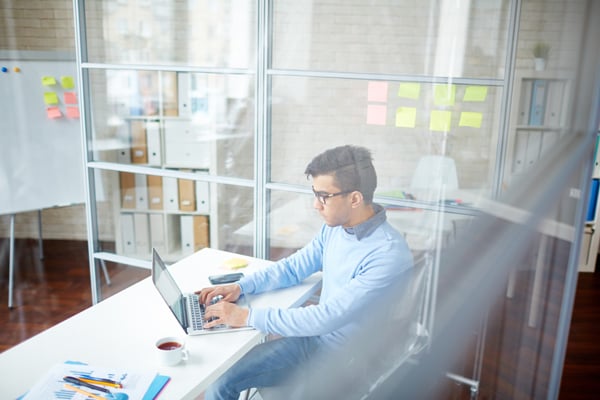 The Pros and Cons of Hiring a Summer Intern
In the right situation, an internship can be beneficial for both the employer and the intern. However, there are a few situations where an intern may not be the right fit for your company. If you are thinking of adding an intern to your roster this summer, here are a few considerations to think about first.
What Interns Bring to the Table
A good intern can bring fresh ideas and offer expertise in areas where your current team may be lacking. Rather than thinking of interns as someone to do the office's dirty work, look for an intern who can truly add value to your company. Remember, these are students who are constantly exposed to new ideas and being challenged in class to find new answers to old problems. Do not be afraid to ask them to do the same for you.
On the other hand, the wrong intern can bring your entire team down with costly results. You want to be sure you find someone who is up to the task, and who is ready to make the transition from college life to a business setting. Maturity is essential, as is professionalism. The wrong intern can require too much supervision and training to be of much use.
Our feature continues below contact form…
Do you have a question about the pros and cons of hiring a summer intern or other temporary staffing questions?
Temporary Contact Us Form
Feature continues….
What You Offer in Return
Don't forget that your interns are expecting valuable experience in return for their service. Before considering an intern, be sure you can provide them with experience that is related to their major or aligned with the career path they are seeking. You should also be sure you have someone who is available to serve as mentor for your intern; otherwise they may be left on the sidelines. By the same token, be sure you have enough work for an intern to fill up a complete workday. It might be nice to have an extra pair of hands around – but only if they have something to do.
Shared Benefits
The best employer-intern relationships come when both parties are able to achieve their goals. The employer is happy when projects that are slipping behind schedule get caught up or when a fresh perspective on an old problem brings resolution. The intern is happy when he gets the real-world experience he was expecting, and hopefully a few helpful contacts along the way.
An internship can also be seen as an extended interview. Rather than a half-hour to evaluate a candidate, a company can have up to three months to see if they are a good fit for long term employment. On the other hand, not all employers will be looking for permanent positions and not all employer-intern relationships are going to work out. It is important to communicate with interns to be sure their expectations are set accordingly.
The Win-Win
Summer interns are great candidates for long projects or to cover a summer's worth of vacations in busy departments. The right intern is happy to be there and eager to make the employer happy while also gaining new skills. When a good match is found, it is a win-win for both parties and can even lead to a successful long-term or permanent employment position.