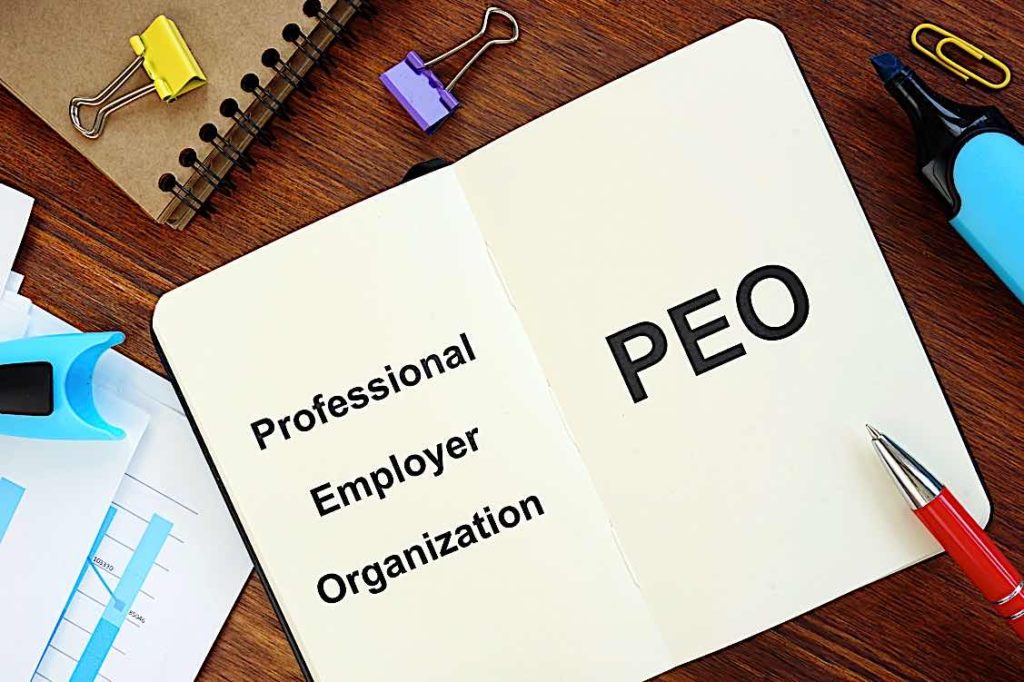 5 Signs Your Organization Needs to Partner with a PEO (Professional Employer Organization)
Partner with a Professional Employer Organization (PEO):
A Professional Employer Organization (PEO) provides comprehensive HR services through partnerships with small to medium-sized businesses. The relationship is defined as "co-employment," which means that organizations retain full control over their operations and employee functions, with only HR-related employer responsibilities outsourced to the PEO based on a service agreement.
Below, we highlight 5 signs that your organization needs to partner with a Professional Employer Organization:
You Are Drowning in Paperwork
Record keeping, payroll, benefits management, and other HR-related tasks are complex and time-consuming. Partnering with a PEO frees up a significant amount of time that can be much better allocated elsewhere.
You're Hiring the Wrong People — and Losing Out on the Right Ones
No organization always makes perfect hiring decisions. But if mis-hires are increasingly the norm rather than the exception, then you need a PEO to help adjust and optimize your recruiting process — which may include making your compensation and benefits offering more competitive — so that you can find, onboard, and keep the people you need to succeed.
You Are Getting Cited for Compliance Violations
Labor laws and regulations are constantly changing, and being fully aware of the latest details is not optional — it is mandatory. Mistakes, oversights, and missed deadlines can mean losing out on grants and reimbursements, and also lead to penalties and audits — which are time-consuming and costly. A PEO will keep a very close eye on your HR obligations, and ensure that you are in compliance with provincial and federal laws and regulations at all times.
Your Managers and Leaders Don't Have Rapid Access to Reliable HR Answers and Advice
The range of HR issues that can arise is immense — and far broader and deeper than most small and mid-sized businesses (and some large ones for that matter) are equipped to handle. These issues may include terminating employees, addressing harassment complaints, and handling various employee-related scenarios that can be extremely sensitive and complex.
Mishandling these (even with the best of intentions) can, and often does, lead to significant negative outcomes. And even when a problematic matter is finally resolved — which could take years — there may be lingering reputation and morale damage.
Partnering with a PEO gives your managers and leaders rapid access to reliable HR answers and advice. The PEO will also take ownership of an issue and see it through to resolution, while you focus on running your organization and moving it forward.
You Want to Improve Employee Engagement
Just like your managers and leaders have important HR-related questions, so do your employees — everything from holiday pay to payroll deductions to benefit coverage amounts, and the list goes on. Partnering with a PEO ensures that your people get the quick, clear, consistent, and correct answers and advice they need — which is a big part of the engagement. Indeed, research has found that 7 out of 10 employees mistrust HR to some degree. A PEO helps you close this trust gap, which is good news for both your employees and your organization as-a-whole.
Learn More  
The following resources will help you learn more about Professional Employer Organizations, including factors to look for when choosing a Professional Employer Organization partner, the pros and cons of working with a Professional Employer Organization, and more:
---
Looking to find a PEO service provider or more information?  Contact us here: