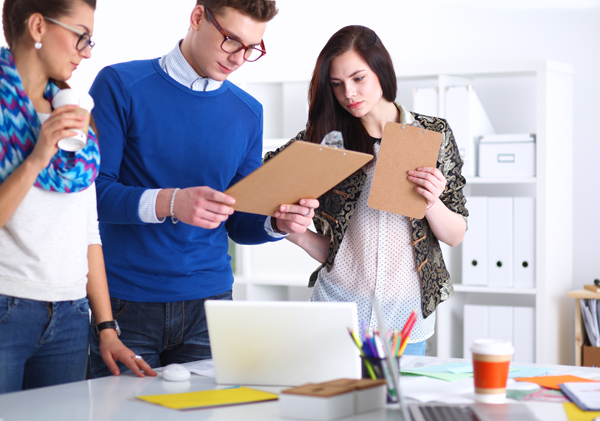 Employers, Are You Ready for Generation Z?
Hold on to your devices, Generation Z is about to enter the workforce. Armed with electronics, energy, and enthusiasm, they're ready to take on the universe. The oldest members of this generation will soon be landing their first jobs.
Who Are They?
The debate continues about the precise onset of Gen Z. Some insist the generation has a very short window with its members' ages ranging from 16-20. Others claim the span is longer, covering births between 1996 through 2010. Regardless of its precise onset, the whole of Generation Z has an intense appetite for information.
This new Gen Z lives in an electronic world; it's all they know. Cell phones, internet, and iPods have always been a part of their vocabulary; devices of one type or another were among their first toys.
They have access to more information instantly than baby boomers gathered in a lifetime. They crave data, answers, knowledge — and know how to retrieve it faster than the speed of lightning.
What Makes Gen Z Different?
We know that Gen Z is the instant information generation. But what makes them so different from their predecessors?
It's not just a generation gap. Gen Z is a whole new culture of kids who are growing up with a stay-at-home Dad, same sex parents, adoptive parents, bi-racial families or perhaps a single set of biological parents plus a step family, any combination you can think of.
Our feature continues below contact form…
Do you have a question about recruiting gen Z, or other permanent recruiting questions?
Permanent Contact Us Form
Feature continues….
The task of managing these differences among mixed generations of employees from boomers to Gen Z is on the mind of every progressive employer.
Gen Z is smart, enlightened and entrepreneurial. In spite of what seems to be social aloofness, they are not aloof at all. They take personal interaction over email if you can get them to sit still.
Preparing the Workplace for Gen Z
Gen Z expects everyone else to keep up with them, but doing so, or staying one step ahead, is a challenge for every employer from managers to IT, HR and everything in between.
Digital technology has transformed how we manage our personal lives and is crossing over to the workplace rapidly. Employers must prepare to provide a progressive, tech-savvy culture to attract Gen Z workers; a culture that understands that tapping, pinching, scrolling are lifelines of communication.
Technology needs to be up-to-date with plans for continuous improvement and upgrades with access to everything that is the "latest and greatest".
Systems need to be user-friendly and fast. Gen Z has little patience for things that move slowly.
Employers need to think differently about keeping Gen Z workers motivated. Gen Z is focused on personal and professional development, honesty, flexibility, independence, social awareness and the future of the planet, and they take it seriously. They want their employers to take it just as seriously.
Companies choosing to outsource administrative tasks and processes so they can focus on the individuality of every Gen Z employee may have a leg up on employers stuck in traditional methods of "onboarding".
For example, the use of digital HR, a means to deliver HR services and information via the internet, allows greater flexibility and efficiencies for both managers and employees. By virtue of its ease of use and quick delivery of information, digital HR is poised to better meet the needs of the quick thinking Gen Z.
Gen Z is changing the meaning of "Human Resources". Their devices are their resources, their focus is on humans.