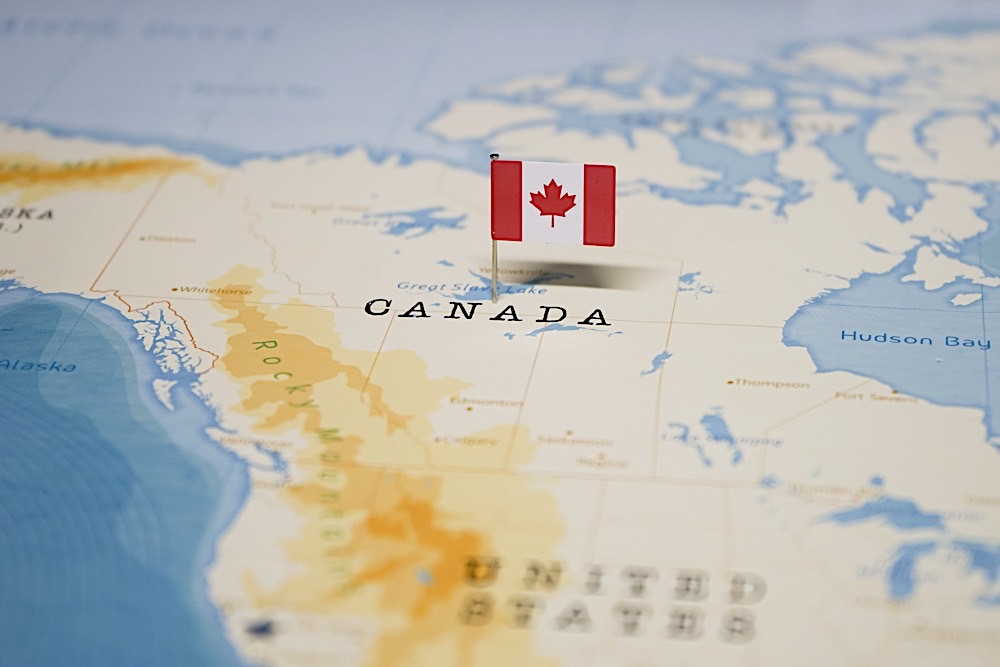 Why EOR, Employer of Record, may be the solution for rapid scaling up in the Canadian Market
The modern business ecosystem has moved on from the hiring limitations of the past. Gone are the days when a business could only hire employees that could physically come into their workplace every working day; instead, the world serves as the new talent pool.
The past several years have seen the perception of remote work shift dramatically, as its benefits for both employees and employers have shone.
A Flexjobs survey released in May 2021 showed that 70% of companies wanted to use a hybrid working model. [1] Remote work both attracts and retains talent, as flexibility is an important factor when candidates are seeking jobs.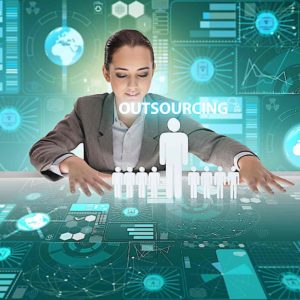 The Canadian market is no exception. Remote and hybrid models of work are on the rise as Canadian employers continue to face staffing challenges. [2]
As previously stated, these models of work attract and retain talent as well as open up the hiring pool, making them an excellent means of addressing staffing challenges. Two valuable outsourced options for expanding in the Canadian market are: EOR, or Employer of Record and PEO, which we covered separately in several articles in our PEO blog section>>
Yet, hiring staff that are based in different countries opens up an entirely different can of worms; the headaches associated with pay, taxes, benefits, and other administrative issues.
In this feature, we'll cover the solution as an employer of record (EoR), which can act as a lawful entity on the behalf of a business located in another country.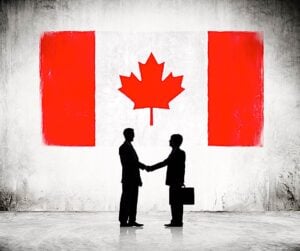 Difficulties in scaling a business
The Canadian market is competitive and there are many barriers to rapid scaling. While all businesses experience growing pains, especially when seeking international expansion, the present staffing challenges certainly make them no easier.
Difficulties in scaling a business can include the following.
Hiring the best talent for a role
Finding and then recruiting new talent that meets a company's unique needs and standards isn't easy. This is always true, but even more so when a company is scaling. This is because new roles and accompanying requirements begin to manifest.
Advertising, reviewing a list of candidates, shortlisting, hiring, and then onboarding, all take time and effort, but are well worth it.
Establishing consistency
Any company that is successful owes its success in some part to consistency. Consistency of quality, image, effort, and competitiveness are all goals to work towards constantly. Consistency can often suffer when a company is scaling, as the majority of attention is placed on scaling.
Consistency draws in and retains loyal customers. It's imperative that businesses not let their dependability suffer when expanding.
Putting proficient support services in place
Operating a business requires taking care of support services such as human resource administration, payroll management, and more. It can be difficult to manage these support services when undertaking expansion efforts, and so these services suffer.
However, they are crucial to the business' success as well as the security and wellbeing of its employees, so it's key that these services aren't allowed to slack. The best course of action is to collaborate with third-party companies to manage these important functions.
One such company is an employer of record.
What is an Employer of Record?
An employer of record is a third-party company that acts on behalf of another company, performing all of its recruiting, hiring, and subsequent human resource activities. They aren't meant to replace a company's human resources department, but to add to it.
If a Canadian company were looking to hire the best talent for an open role that they had, they might not want to limit themselves to Canada's talent pool, especially given the various ongoing staffing challenges. An aging population, pay increase requests, and employee retention all require systemic changes to address, and aren't easily surmountable. [3] Additionally, sometimes the best person for the role simply isn't in Canada.
Whatever the case, hiring someone from a different country requires a subsidiary in that particular location, one that is bound by, understands, and complies with local law ands and regulations.
For example, a Canadian company hiring in China would have to register its company there, as well as fulfil all labour regulations and accompanying laws. This would mean of course, that the Canadian company must know and understand Chinese laws.
This task in and of itself is both massive and consuming, requiring a large amount of time, money, and effort. The task only grows exponentially more difficult when the company in question wishes to hire from multiple different countries.
An employer of records negates the need for all of this hassle. Travelling, establishing subsidiaries, hiring employees – all of that can be handled by an EoR.
How an Employer of Record can help
An employer of record can help a business to overcome a great number of issues that may come up when scaling, especially when doing so rapidly in the Canadian market. Large companies (as well as those looking to become so) worry about tasks such as performance appraisals, hiring processes, compliance, hiring, and payrolls.
An employer of record can offer a number of responsibilities and functions that can integrate smoothly with a company's needs and goals.
The following are just some examples:
Compliance oversight – including payroll, taxes, pensions, and more.
HR administration – including handling HR issues that may differ due to the jurisdiction zone.
Work permit and visa handling – including hiring international employees as a business scales.
Hiring processes – including advertising, shortlisting, reviewing, hiring, and onboarding.
Benefits handling – including insurance, benefits, and more.
By providing businesses with these services, an EoR helps the leaders of these businesses focus on management, growth, and consistency, all while saving a significant amount of resources.
When to seek out an employer of record
It's important for any business considering employee of record services to evaluate their position, needs, and goals. For example:
Overseas expansion urgency: are scaling to an international level or establishing operations in a foreign country urgent goals?
Hiring process: do the business goals require hiring more employees? If so, can this talent be obtained locally, or will there be new roles that may require overseas talent?
Employee experience: can the employee experience be made excellent without third-party help while allowing the company to focus on growth?
Standards: can the company meet standards that will make them attractive to ideal candidates as well as customers?
Resource distribution: can the company accomplish its goals while taking care of supporting services in a way that distributes resources best without third-party help?
Risks: can the company minimize the risks associated with international growth (such as human resources and payroll risks) without third-party help?
These considerations can help a company understand when on their journey they may need to approach an employer of record. Businesses should be patient and take time and effort to expand appropriately, in a way that's both sustainable and positive.
Growth that happens too fast comes at the cost of cutting corners and very often leads to failure. An employer of record can take the heavy responsibilities that come with scaling up and allow a business to focus on making bigger and more crucial decisions.
The bottom line is that a business will need the services of an employer of record when they are planning to expand to new countries, attract and retain international talent, and need to hire and scale up quickly while being compliant, reducing risk, and maintaining consistency and quality.
Expectations when working with an employer of record
Working with an employer of record brings a company obvious benefits, such as:
Smoother and quicker business expansion
Reduced costs
Increased compliance
Streamlining key global HR functions
It's worth noting however, that these benefits can only come with choosing the right EoR. Companies should seek to partner with an employee of record that's reliable and trusted.
Here at Pivotal Solutions, we offer a large number of services pertaining to HR management, payroll management, permanent and temporary staffing, group benefits, and more.
One of our services offered is to act as an employer of record, so we know how important it is to form a partnership based on mutual respect, collaborative efforts, and ongoing communication.
If you're interested in learning more about EoR services, speaking about when your company may need it, or just need more information, please don't hesitate to contact us.
Sources
[1]
Remote work statistics – Flexjobs
[2] [3]
Payroll Management and Recruiting: A survey indicates the top challenges for business in 2023 include "recruiting" and "pay increases"