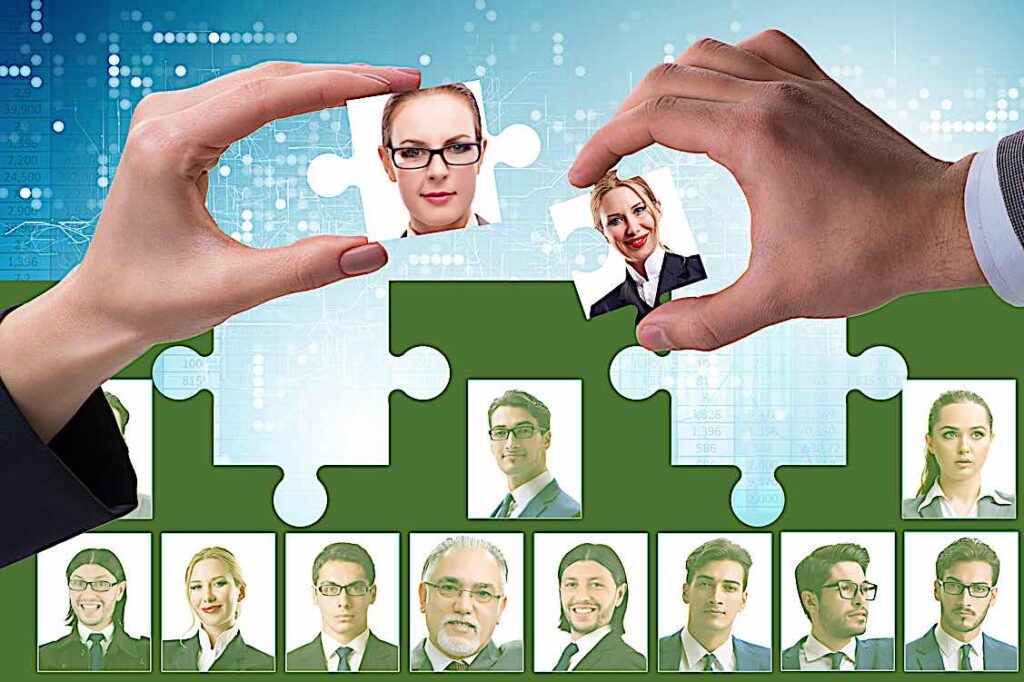 Payroll Management and Recruiting: A survey indicates the top challenges for business in 2023 include "recruiting" and "pay increases"
A survey by consulting firm Peninsula shows that Canadian employers are currently facing a lot of staffing challenges, with 54% saying that recruitment is the most serious. Pay increase requests follow at 46%, and employee retention comes in at third place (37%). [1]
Recruiting and the demand for pay increases are now the number one issue facing employers.  These challenges are a direct result of the major world events that have taken place in the last three years, whose effects have been deeper, longer lasting, and more extensive than nearly anyone expected.
Remote working, inflation, shifts in company cultures, and changes in expectations (of both employers and employees) have meant that staffing challenges look very different now as compared to only two years ago.
Ongoing labor shortages
The CEO of Peninsula Canada, Tony Rosati, says
"It's truly staggering that we're going into 2023 with a third of businesses saying their main goal is just to survive the year. This statistic clearly demonstrates the drastic impact that recent world events have had; a global pandemic, inflation, war in Ukraine, and now recession coming in such quick succession has devastated many businesses, especially SMEs, with business owners now under pressure like never before." [2]
Rosati rightfully shines a spotlight on the recent, obvious causes for the ongoing labour shortages, but there is another cause – one that's nothing new.
In 2021, 1 in 5 Canadians of working age were between 55-64 years old, an all-time high in Canadian census history. [3] The labour force growth rate has been slowly declining since the year 2000, but that's intensified recently. Deemed "the grey wave", this phenomenon unwittingly collaborated with the pandemic, which completely disrupted labour markets.
Decline in workforce levels aged 60 and up
A Scotiabank report noted that Canada's labour force participation rate in 2021 was only slightly below its pre-pandemic level. Young and middle-aged Canadians rejoined the workforce in levels that were close to or even well above their 2019 counterparts. The decline in overall workforce participation came as a result of workers aged 60 and above exiting the workforce for retirement. [4]
It's clear that one of the real roots of the labour shortages in Canada are the aging population. Some possible solutions are increases in immigration, flexible and remote working, and even increasing policies to encourage people to work longer and later in life.
However, Rafael Gomez, the University of Toronto's Director of Industrial Relations and Human Resources, says that even a significant increase in immigration won't be enough to halt the grey wave.
"This was always going to bite us," Gomez says. "Demographic trends are not easy to shift in a short-term way. In fact, it's true that for 20 years we're going to see a decline (in the labour force)."
Labour shortages "isn't going away" anytime soon
He notes that while governments must take every action that they can to address these labour shortages, employers must also come to terms with the fact that their struggle to fill vacancies isn't going away.
What's more is that the younger workforce is more challenging. They are harder to attract than their older counterparts as they have different needs and wants. Even when employers manage to land these employees, there's still the problem of employee retention.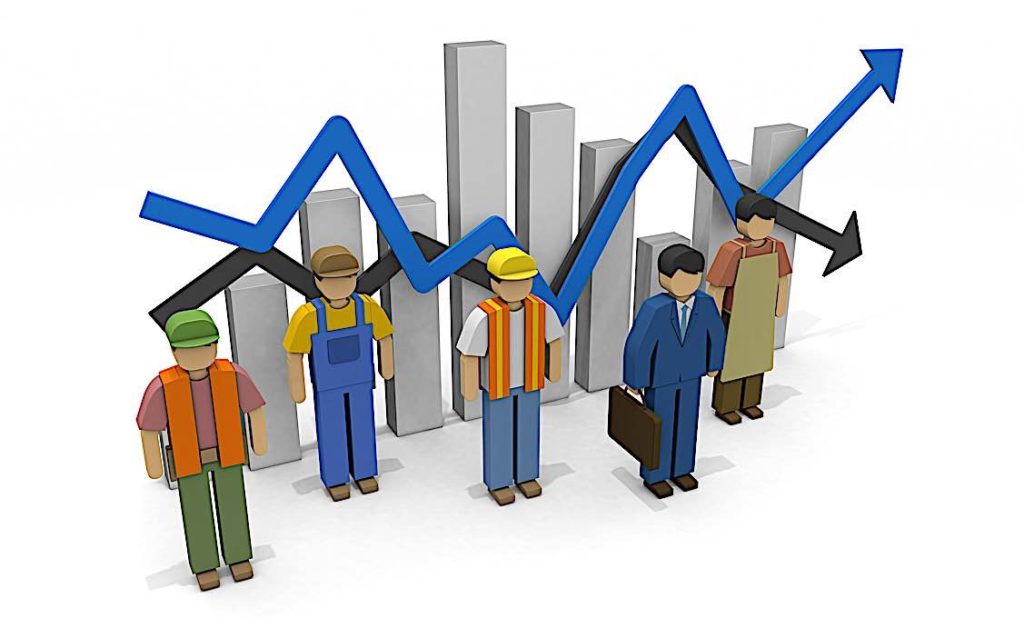 Solutions for employee retention problems
The Peninsula survey, which took in data from 79,000 business across Australia, Canada, Ireland, and the United Kingdom, found that the top approach to retaining employees was financial renumeration (70%), flexible working hours (48%), and reward and recognition programs (28%). [5]
Employers are not struggling to find workers because nobody wants to work; rather, it seems that employers and employees are struggling to see eye-to-eye on what exactly employees should be offered.
Some employers (and even employees), especially those who are older and more traditional in their company culture and style, have found these approaches to be pandering and unnecessary. Their opinion is that if the pay and culture of workplaces have been just fine for older generations for so many years, why should it change now?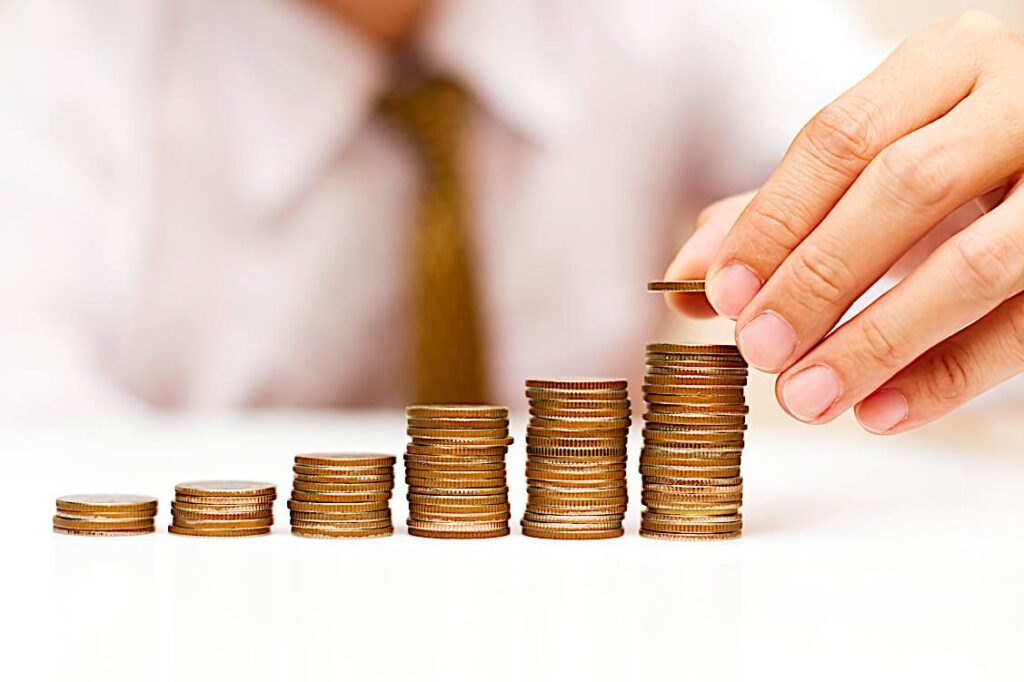 Rate of inflation an issue for employees
Employees on the other hand, especially those who are younger, have very different concerns than their older counterparts and forebears. For example, the rate of inflation is often cited by the vast majority of employees to be why their salaries are inadequate.
There certainly is a cost-of-living crisis, and it's impacting not only employees but employers and organizations too. As Tony Rosati said, a third of the businesses surveyed said that their main goal for 2023 is simply to survive the year.
Employees also have become accustomed to the benefits of flexible working hours, where their employees aren't enforcing set working hours and times but instead allowing employees to choose their working hours as long as they get their jobs done.
The reward and recognition programs are a result of the changing thresholds and tolerances of the workforce to be treated poorly and have their hard work go unrecognized. The pandemic and other hardships have led to a realization that high-quality work isn't always its own reward.
Employer concerns, and how to move forward
Canadian employers cited rising costs as their top business concern overall (72%) followed by labour shortages at 62% and employee retention at 52%. After these are a recession (41%), inflation (31%), and client retention (19%). [6]
Research from the Healthcare of Ontario Pension Plan (HOOPP) also notes that 82% of employers worry about the future of hiring because of greater competition. Employee burnout is the second greatest concern (79%) followed by a high employee turnover rate 77%. [7]
While financial renumeration, flexible working hours, and reward and recognition programs are likely to positively impact employee hiring and retention, there are other ways that employers might solve their staffing problems.
The SVP of Public Affairs at Angus Reid Group, Demetre Eliopoulos, said that employers may be overlooking how advantageous offering employees retirement benefits can be. The HOOPP research showed that 66% of employers saw that retirement benefits helped retain talent. [8]
Additionally, 85% of employers said that perks can reduce employees' financial stress and 78% regard those perks as an investment in human capital instead of a business cost. [9]
Businesses favour improving benefits
The SVP of Plan Operations at HOOPP, Steven McCormick, notes that "Current inflationary pressures are understandably leading many employers and workers to prioritize cash in hand, even as they recognize the short- and long-term value of retirement benefits … It is arguably more important than ever for leaders – in business, government and the retirement industry – to take measures that will help workers save for retirement, even when it's challenging to do so."
He also said, "While it is understandable that raising wages is a quicker fix for immediate current economic challenges, there is also widespread understanding of the power of pensions. And it's encouraging to see there are some employers who are prioritizing retirement benefits as a way of supporting staff". [10]
Indeed, 45% of businesses that reported improved productivity said that they would favour benefits over cash when it comes to fighting inflationary pressures and recruiting new talent. This is in comparison to 31% of businesses who had worsening productivity. [11]
66% of respondents said that retirement benefits also help to retain talent and 62% said it helped recruit talent. 85% said that retirement benefits are a cost-effective way to reduce employees' financial stress while 78% see it as an investment in human capital rather than a business cost. [12]
80% of business optimistic they can retain profitability
It's clear that there is no one blanket method of approaching staffing problems for all businesses to apply. What works for one business may be very different to another, and there are certainly a whole range of policies, efforts, and incentives that businesses can use in order to attract and retain staff.
On a more positive note, the HOOPP research showed that 80% of businesses are optimistic about being able to maintain revenue and profitability, even amidst their staffing concerns. [13]
Whatever comes, Canadian businesses will continue to try whatever they can to survive and even thrive, and employees will continue to choose to work for businesses that have their best interests at heart.
As time progresses and employers settle on their solutions to staffing problems and other business concerns, what proves most effective for all parties involved remains to be seen.
---
Do you need help managing your Payroll issues in this challenging environment? Ask the experts at Pivotal Payroll Management:
Sources
[1] [5] [6]
HR Reporter – Half of Employers Say Pay Increase Requests a Top Challenge
[2]
Yahoo! Finance – These are the Biggest Concerns for Business Owners in 2023
[3] [4]
CTV News – 'Is it Your New Normal': Canada's Aging Workforce Root of National Labor Shortage
[7] [8] [9]
HRD – Canadian Employers Reveal Biggest HR Worries for 2023
[10] [11] [12] [13]
HOOPP – Canadian Employers are Most Worried about Staff Retention and Well-being, but Solutions Vary Amid Economic Uncertainty