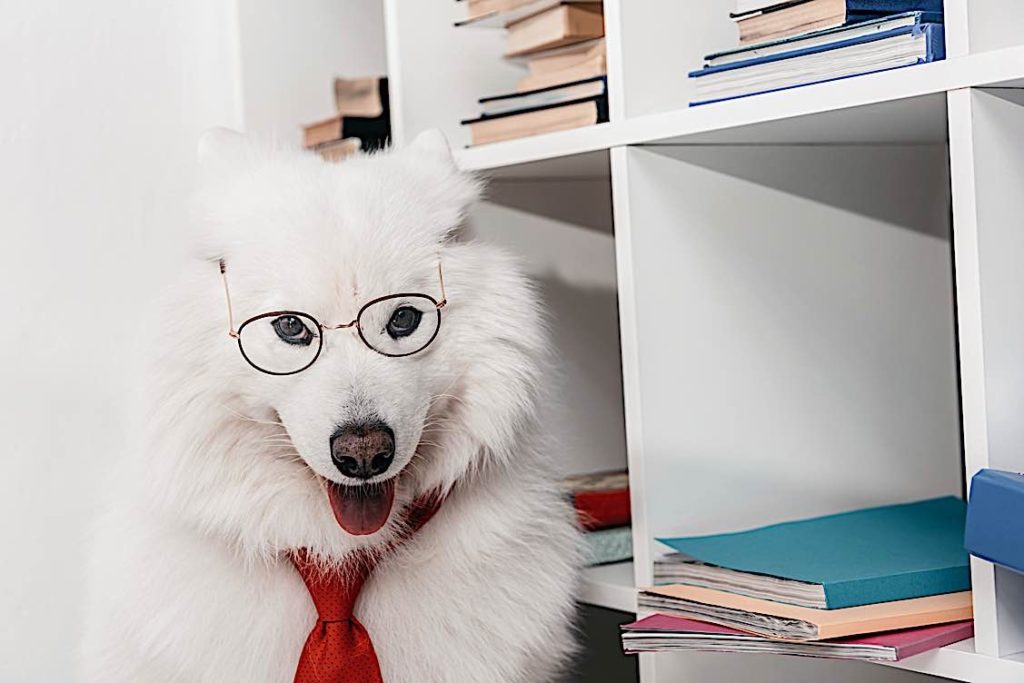 Pet Perks: How important are they? Data indicates it is very important in competitive employment market
"Pet perks" is usually considered a "niche" benefit. In today's highly competitive market, where critical positions go unfilled for weeks or months, it may be the difference between "best candidate" and none. The classic example, from a company with huge recruiting needs, is Amazon. At the Seattle campus, there are over 6,000 dogs! [Amazon "How much does Amazon love dogs?" post here>>] Amazon's blog boasts "When it comes to company culture, Amazon is barking up the right tree."
A special feature from Josephine Nolan
It may also be the difference between a happy, motivated team and a crew that are sending out resumes. After all, according to Psychology Today, pet owners decide on their home style and their cars based on their pets. Many include them in their estates. Why not their workplace? Most Canadians treat their pets as "family", as indicated by the preference for formal pet funerals amongst pet owners. [1]
When weighing job offers, more than 50% of dog owners considered "pet perks" important, with one in five rating it critical. That represents 20.5% of all Canadians, given 41% of Canadian households have dogs. [According to a survey by Wellness Natural Pet Food, Note 4]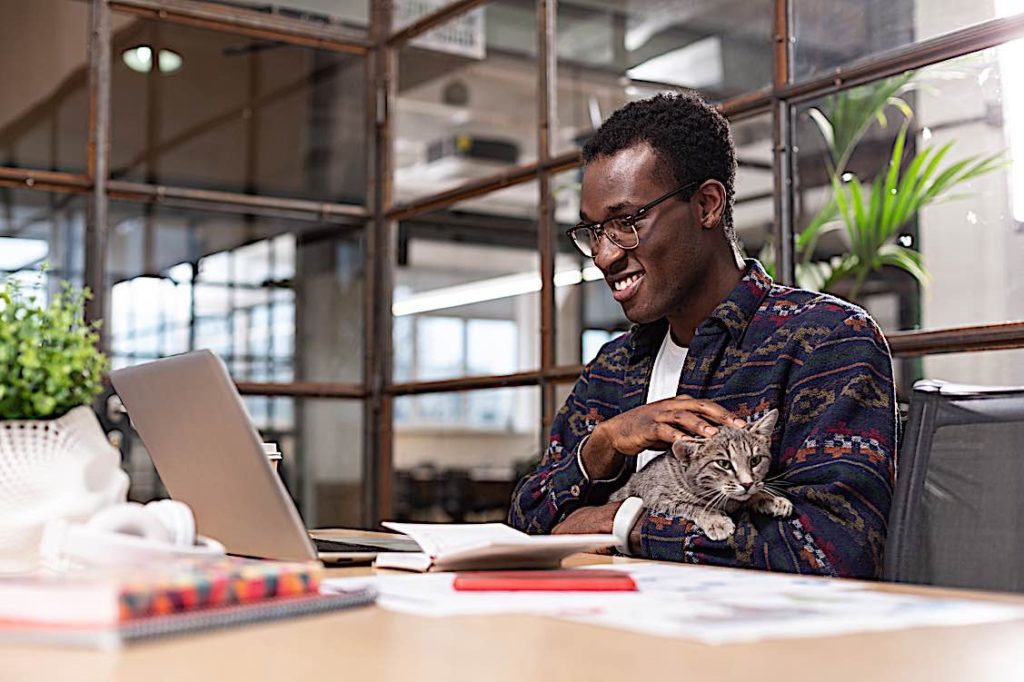 According to research by Wellness Natural Pet Food:
"Among the American pet owners surveyed, 65 per cent said they feel having pets at work would benefit company culture and 75 percent said they'd help defuse a tense situation at the office. As well, 59 percent said bringing pets to work could help them get to know their colleagues." [4]
Meet some of Amazon's 6,000 team-member dogs in their workplace:

Many companies are already famous for the pet perks, including: "Amazon.com, Harpoon Brewery, Trupanion, Ben & Jerry's Homemade Holdings Inc., Contently Inc., Procore Technologies, Ticketmaster Entertainment Inc., PetSafe, TripAdvisor Inc. and Purely Elizabeth." [4]
Stat to consider: 41% of Canadians have a dog
Over forty-one percent of Canadians have dogs — 8.2 million dogs — plus, 8.3 million have cats in their households.[2] Given the numbers, workplaces that ignore a pet-friendly policy (even if it means just "time off for the vet") might be turning away the best prospects. Of course there are issues, such as allergies, pests (fleas) and social disposition (dogs who can't get along) but the recruiting and retention benefits far outweigh the disadvantages according to studies.
The recruiter, manager or workplace that ignores pet perks does so at the cost of many good candidates.
Health benefits aspect
In numerous studies, pets are beneficial to health. Pet perks can be considered part of your overall "health benefits" package. For example, did you know:
One study reported these massive effects: "Dog owners (n = 87, 1 died) are significantly less likely to die within one year than those who did not own dogs (n = 282, 19 died; p < 0.05)" (Friedmann & Thomas, 1995).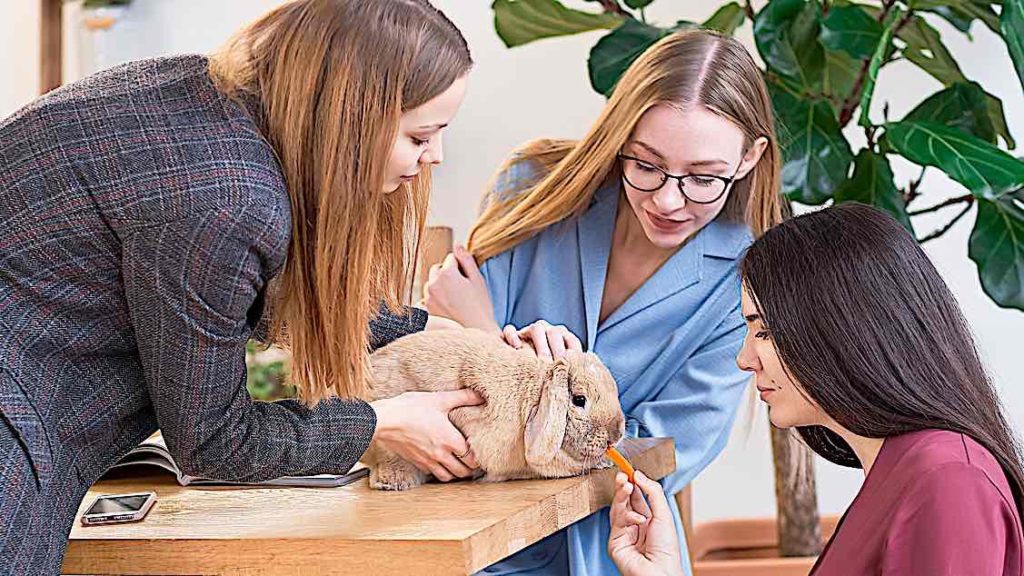 And, from Psychology Today:
"In a 2011 study of community-living heart attack survivors, after controlling for heart disease severity, depression, and other factors, "not owning a pet was the only significant independent predictor of mortality." (Friedmann et al., 2011)."
In numerous studies, pet ownership was "associated with reduced risk of dying from a "cardiovascular disease or event. These findings have great clinical and social importance." [Psychology Today, Note 3]
Given the importance of pets — family members, good for our health, even house-decisions are based on pets — it would be a wasted opportunity not to include "Pet Perks" in your HR Management plans.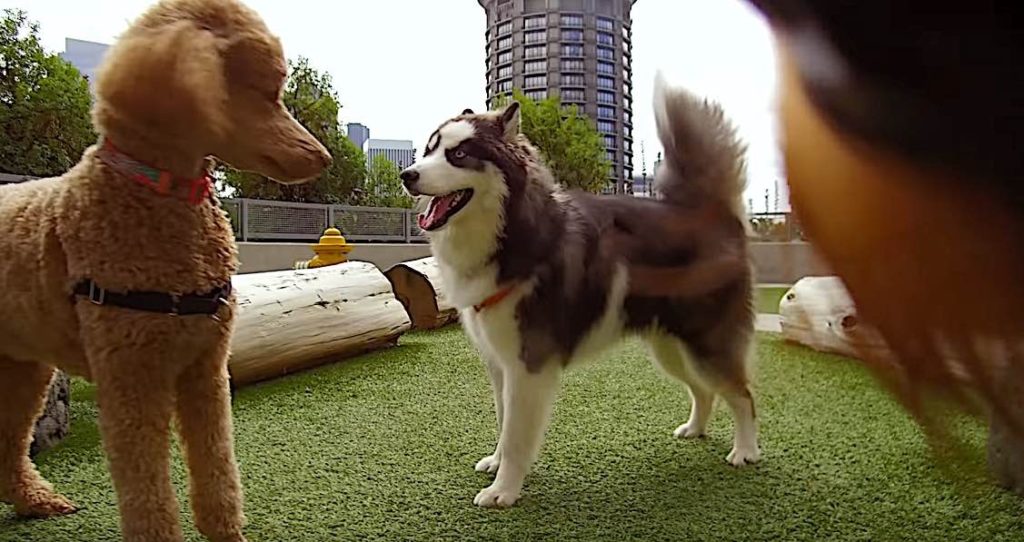 What are Pet Perks?
A pet-friendly workplace doesn't necessarily include bringing the pet to work. The most progressive, culture-oriented companies do, although there are always issues such as "fear" from other employees and allergies. However, promoted pet perks that may really make a difference include:
Pet days (once in a while) or Pet Fridays
Time off for Pets (caregiving issues)
Breaks to go home for dog walks
Special petcare rooms and play areas at the workplace (to keep pets at work, but separated from the fearful or allergic)
Pet insurance benefits
Adopt-a-pet events (social giving)
Support animal charities and shelters of good reputation (social responsibility)
Online pet chats or old-fashioned bulletin boards
Time-off to pick up the dogs (and kids) from daycare
Pets welcome at work (under conditions, such as socialized pets.)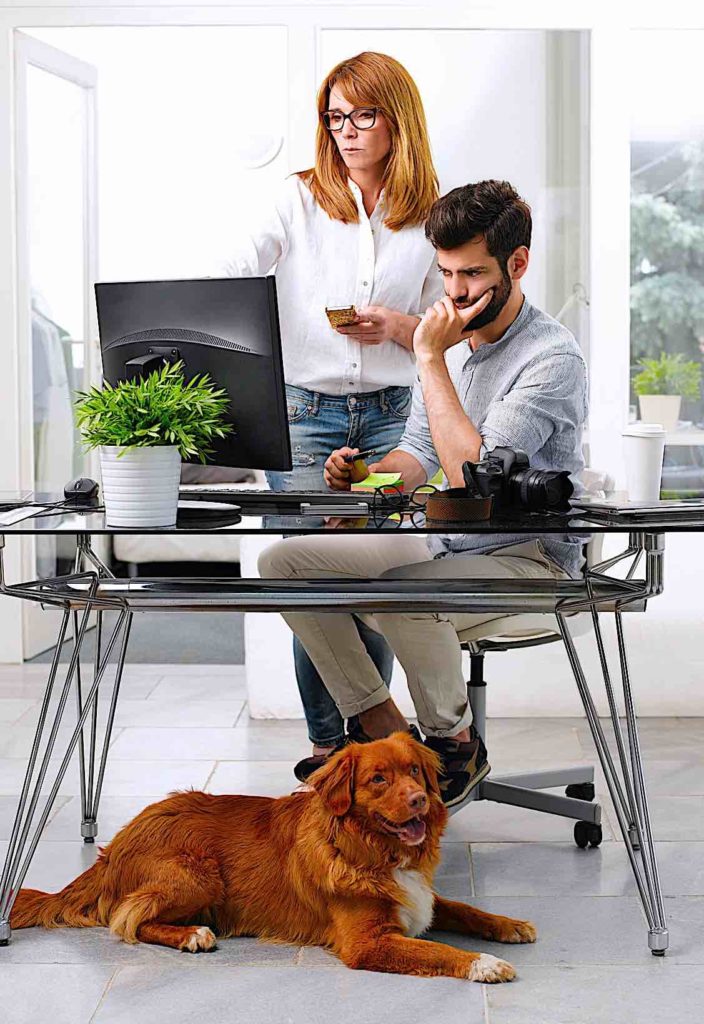 For example, Amazon has actual "dog parks" and "doggie decks" in Seattle. According to Benefits Canada:
"Harpoon, a Boston-based brewery, hosts a "Dogtoberfest" event in October for pet owners in the city to enjoy an afternoon of beer tasting with their pets in tow. Trupanion, a pet medical insurance provider, has in-house dog walkers, a pet program manager and a pet emergency team, and offers a pet bereavement benefit of three days' paid leave." [4]
The ultimate perk: pets a work
It is worth considering at least one day a week with pets — or in larger companies, a pet "day care" — given the benefits to workplace morale and recruiting:
"Studies have shown how pets can have a positive impact on our own health and well-being — from lowering resting blood pressure to reducing stress — but now people are thinking about how those benefits translate to the work environment," said Daniel Bernal, a staff veterinarian at Wellness Natural Pet Food, in a press release. [4]
The two biggest issues: fear and allergies
The two biggest issues for companies who have a "pet-friendly" workplace are phobias and allergies. There can be human rights issues involved if employees are forced to share space with animals they are allergic to or afraid of. Separated facilities — doggie daycare, doggie play areas, and doggie decks — can be an answer to this issue.
In offices with shared space, you can consider, after consulting with the team, a "pet shared space" and a "non-pet area."
Another issue can be workplace environments (landlords, practicalities of location).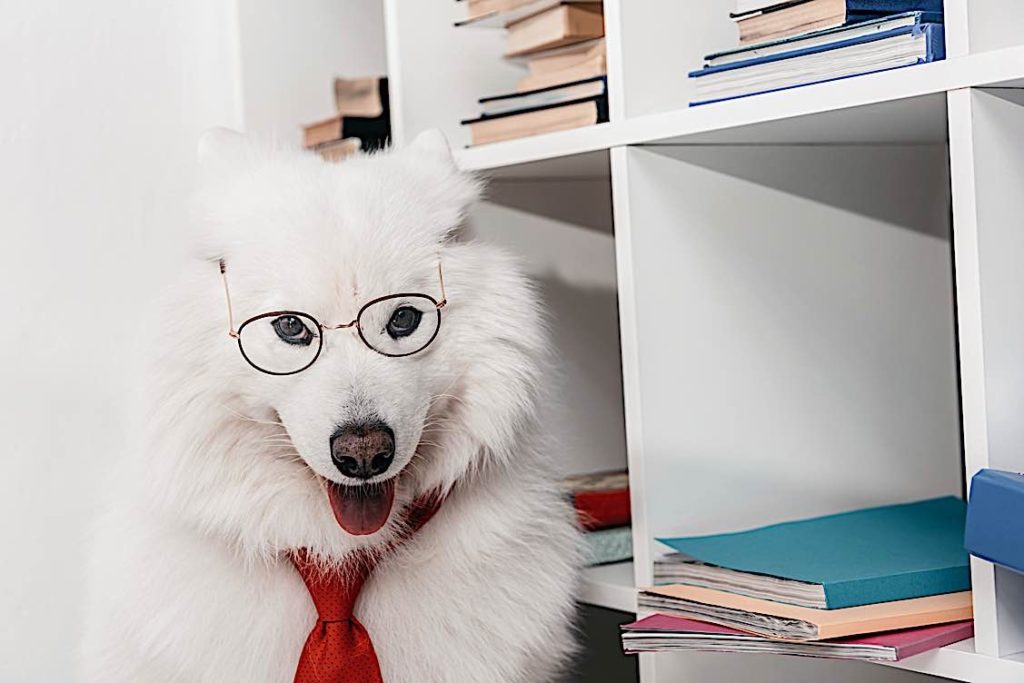 The Mars example: pet friendly
From a special feature on the Mars pet-friendly workplace: "At Mars, employees must abide by certain rules before they can bring their dogs to work, says Hamilton. They include signing up in advance for the privilege; making sure their pet has its vaccines; displaying a sign on their desk so people are aware that a dog is present; and ensuring the animal is on a leash and is well-behaved. "Lots of our associates set up little dog pens around their work stations, so they have a little off-leash area by their desk . . . but the animals are contained in them," says Hamilton. [5]
Formal policies are important
Formal HR Management enforcement and supportive rules that consider both pet-lovers and pet-fearers can make the difference. For example, allowing dogs to come to work only if well-socialized with people and other pets (including cats.) You may need a policy to avoid misunderstandings for pet owners who have reptiles and snakes.
According to a Benefits Canada feature: "Employers that decide to adopt a pet-friendly workplace should also ensure they have a strong formal policy in place before introducing the change, says Bowes. "You need to have a policy on how you're going to manage a complaint. How are you going to manage the damages if the dog pees or poos on a couch or rug? How are you going to handle those kinds of things?" [5]
In the event you can't create a pet-friendly workplace, you can at least consider some of the pet perks listed above, including "bereavement and caregiving" time off.
---
Do need help structuring, writing and/or implementing a Pet-friendly policy in your workplace? Contact the HR Management team at Pivotal Solutions:
NOTES
[1] "The Truth about Cats and Dogs — by the Numbers" Psychology Today
[2] "Latest Canadian Pet Population Figures"
[3] "Do Pets Help or Hurt Our Health?: A Look at the Research" Psychology Today, by Melanie Greenberg, Ph.D.
[4] "How important are pet perks at work?" Benefits Canada
[5] "A look at Mars' pet-friendly workplace policy"