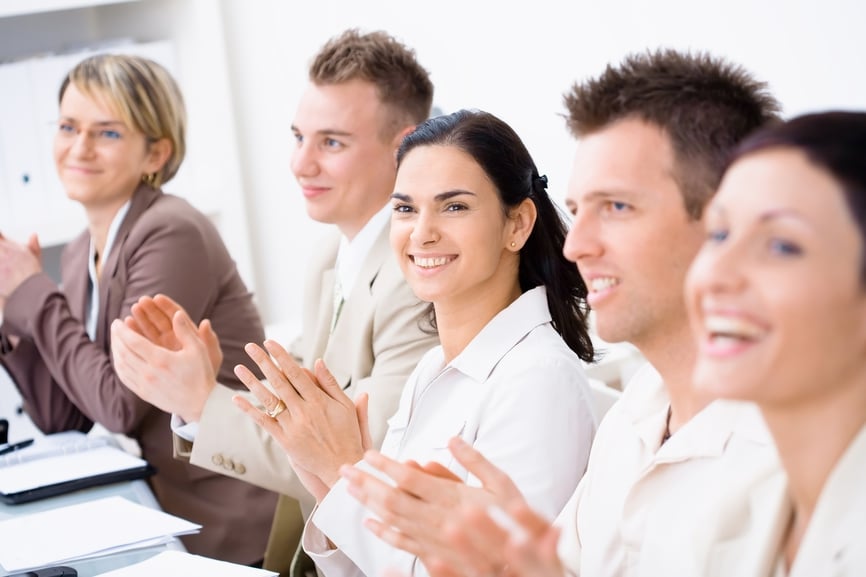 Do You Love Your Employees?
Let's face it; much of your company's success comes from your employees.  Their engagement, dedication, passion and purpose will determine the level of work they are producing, day in and day out.   What is your part in all of this?  Showing them love, appreciation and genuine care.  However, if your efforts are not authentic, the magic will not transpire.
Leading a team that you are not happy with will exhaust your greatest asset – yourself.   If you are constantly trying to convince yourself that you genuinely appreciate your staff's efforts, maybe it's time to take a look at your employees, identify the under performers and question how they made the team in the first place.
Is your recruitment plan properly planned and invested in?  If there is no planning and no investment, there is no return.
Are you tracking the quality of hires coming on board?  If you don't track successes and failures, you cannot properly plan to improve.
If your answer to these two questions was no, then the chances are that your organization does not have the proper resources to handle the recruitment process.  The good news is, you are not alone and there is plenty of help available.
Finding exceptional employees takes diligence, resources and time.  It requires proactive sourcing and talent pipelining.  It means developing a pool of candidates before you have a need.  In most cases, the perfect fit for your role is already currently employed and is not actively looking for work and therefore will not reply to your "help wanted" ad.
Our feature continues below contact form…
Do you have other permanent recruiting questions?
Permanent Contact Us Form
Feature continues….
At PIVOTAL, we don't just "fill seats". We put time, consideration and patience into finding the right people, every time.
We take into consideration what most organizations overlook, such as;
Will this personality fit in with the company culture?
Will this person be able to grow and progress their skills in this environment?
Are this person's personal values aligned with those of the company?
Will this person stay in this position long enough to ensure a return on your investment?
These are a few of the issues that need to be considered every time to ensure a quality hire.  If you would like to speak to one of our Senior Recruitment Consultants about how PIVOTAL can help your organization staff for excellence, please give us a call!