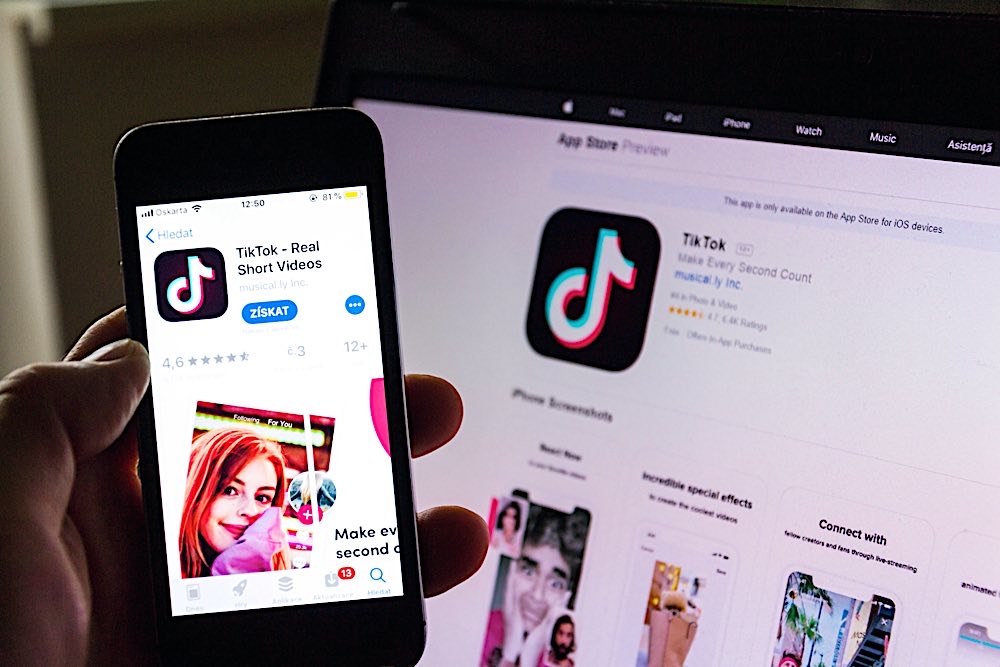 Some Experts Say Canadian Employers Should Follow the Government and Ban TikTok on Organization-Owned Devices
Citing security concerns, on February 27 the Federal government announced[1] that it was removing and blocking the popular video-sharing app TikTok on all organization-owned devices. And on March 9, the Ontario government announced[2]a similar ban. Now, some experts are calling on employers across the country to follow suit and say goodbye to TikTok on company-owned devices.
TikTok Parent Company
The core issue is that TikTok's parent company, ByteDance, is based in China, where data collection laws are significantly different than in Canada. Specifically, the app's privacy policy states that it collects a wide range of information from users such as email addresses, phone numbers, locations, and even keystroke patterns. What's more, analysis [3] has found that TikTok has the capacity to track behaviour and activity across the web, even if individuals are not using the app.
"Given the Chinese government's track record of collecting secret information, if I was running an enterprise … I would certainly be advising my employees not to have this installed on their own devices," said Brett Caraway, a professor of media economics at the University of Toronto. "Companies may need to be especially wary of the app if their employees deal with intellectual property, patents and trade secrets, which could potentially fall into Chinese hands."
However, not everyone is on board with the idea of an absolute, across-the-board TikTok ban; at least, not yet. Some experts, such as Sam Andrey, director of policy and research at the Leadership Lab at Toronto Metropolitan University, recommend a more strategic approach based on an organization's situation, and the type of information that employees handle on a daily basis. "I don't want to say a blanket statement, but I think the government's ban should serve as a reminder to companies to review their security and privacy practices writ large," he said.
Still others, such as Sara Grimes, director of the Knowledge Media Design Institute at the University of Toronto, say that banning TikTok on company-owned devices is unfeasible from a practical standpoint (the app currently has over 1.2 billion users[4] worldwide, and more than 10 million users [5] in Canada), and it is also an overreaction based on what she says are vague and undefined concerns.
Canadian Companies
"What Canadian companies might want to do is call for more information about why these various governments around the world are banning this specific app and how they reached that decision," said Grimes, who anticipates that while some organizations will out of an abundance of caution follow the government's lead and ban TikTok, many others will take a wait-and-see approach.
At the very least, the issue should compel organizations to take a fresh look at their data governance policies and procedures, and make necessary — and perhaps long overdue — updates.
"Companies should think long and hard about their data privacy practices and undertake a risk assessment designed to uncover how exposed they might be to TikTok," said Vivek Krishnamurthy, a law professor at the University of Ottawa. "I would hope that they have their own houses in order with regard to how they collect and handle personal data of Canadians and people around the world."
All quotes in this article are from a report by Tara Deschamps, The Canadian Press.
[1] Federal government banning social media platform TikTok from government phones. By CBC
[2] Ontario to ban TikTok from government devices By CTVNews Toronto
[3] How TikTok Tracks You Across the Web, Even If You Don't Use the App By Thomas Germain
[4] TikTok Revenue and Usage Statistics (2023) By Mansoor Iqbal
[5] TikTok Statistics, Usage Trends & Revenue 2023 By Shaun