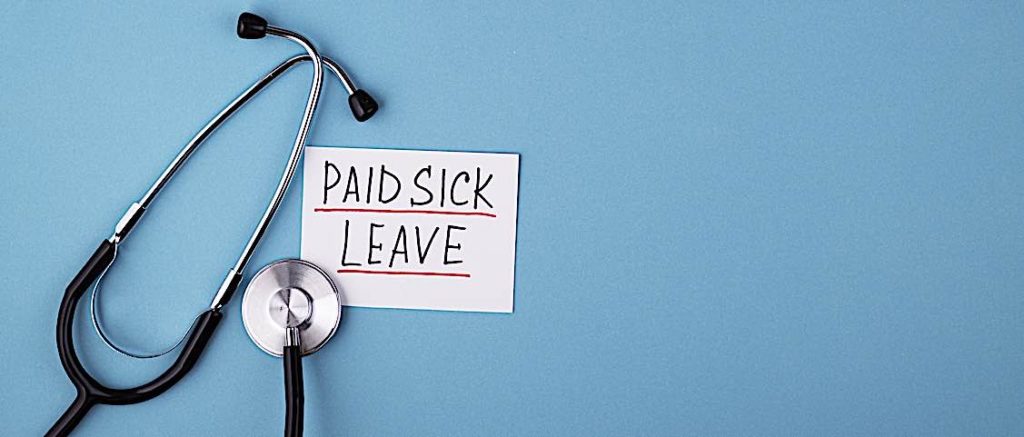 Workers in Federally Regulated Sectors Now Entitled to 10 Days of Paid Sick Leave
As of December 1, 2022, nearly one million workers across Canada in all federally regulated private sector workplaces are now entitled to 10 days of paid sick leave (medical leave with pay).
Workers who have been continuously employed for at least 30 days will be able to access the first three days of paid sick leave as of December 31, 2022. A fourth day will become available on February 1, 2023, after which one day of paid sick leave will continue to accumulate on the first day of each following month —up to a maximum of 10 days per year.
An employer can ask for a note from a health care professional verifying the need for leave, but only if the employee is using five or more consecutive days. In addition, paid sick leave may only be used for work days and does not extend to days off. For example, an employee who is only scheduled to work Monday to Thursday cannot request paid sick leave for a Friday, Saturday, or Sunday.
Paid Sick Leave
Workers continue to have access to unpaid medical leave, which as of December 18, 2022, provides up to 27 weeks (previously 17 weeks) in cases where individuals are unable to work as a result of illness; injury, organ or tissue donation; or attending medical appointments during (as noted above) work hours.
This longer unpaid medical leave duration aligns with a related extension to EI sickness benefits from 15 to 26, which applies to EI claims established on or after December 18, 2022 (the extra week of unpaid medical leave is put in place to take into account the EI waiting period).
Also, if an existing employer benefit is greater than that granted by the new paid and/or unpaid leave allotment as reflected in the Canada Labour Code, then that employer benefit will prevail as the standard.
"One thing COVID-19 made crystal clear is that when you're sick, you should stay home," stated Minister of Labour Seamus O'Regan Jr. "Ten days of paid sick leave means that more workers won't have to choose between getting well and getting paid. That's good for workers and their families, and it's good for business, too."
The Canadian Labour Congress, which is Canada's largest labour organization and represents approximately 3.3 million workers, applauded the Government of Canada's extensions to both unpaid and paid medical leave, and urged provinces that currently do not offer paid sick leave to follow suit.
Canada's federally regulated private sector is made up of approximately 19,000 employers across a broad range of industries such as interprovincial air, rail, road and marine transportation; banks; and postal and courier services. Combined, these organizations employ around 945,000 workers, which represents 6% of all Canadian employees.