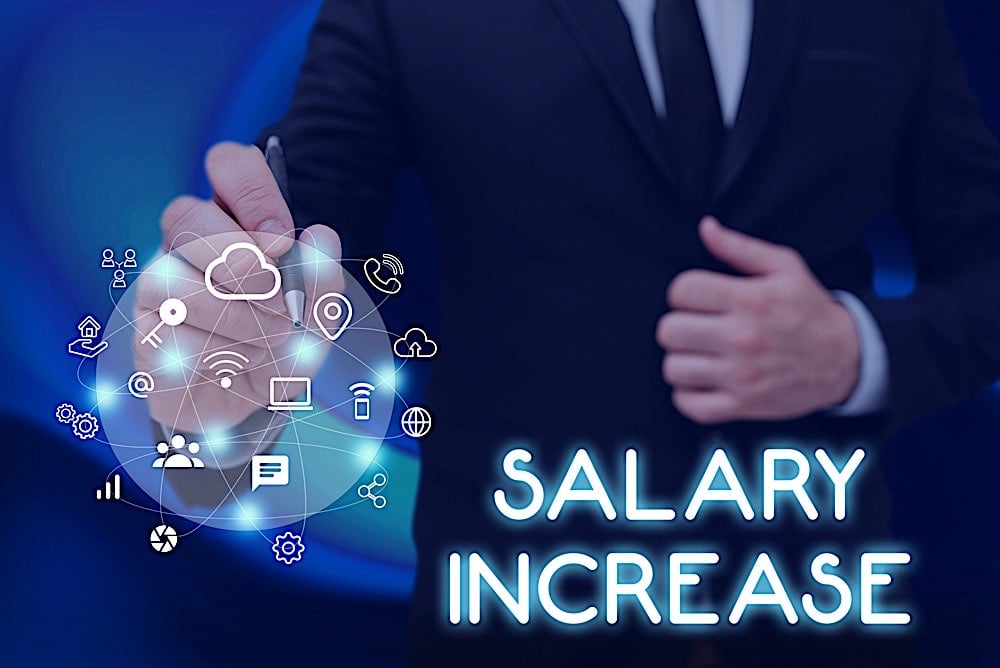 Survey 2024: Canadian Employers Expected to Raise Salaries 3.6 percent — Average of 700 Companies Surveyed
A survey of 700 Companies indicated  has that in 2024, pay cheques will, on average, boost of 3.6%. The negative expectations in the overall economy mean that this salary raise is certainly welcome, even though it isn't as high as it has been in previous years. [1]
The senior principal of compensation at the company has said, "while a recession remains a possibility in the coming months, organizations are planning on granting increases in excess of 3% for a third year in a row." [2]
The study's data comes from over 700 organizations in Canada, and found that the professional, scientific, and technical services sector was the top allocator of new money to employees with a rate of 4.8% in 2023, in contrast to their forecasted figure of 4.2%. [3]
This news comes at a time when data suggests that power balances have once again shifted when it comes to salary negotiations, with employers gaining the upper hand. [4]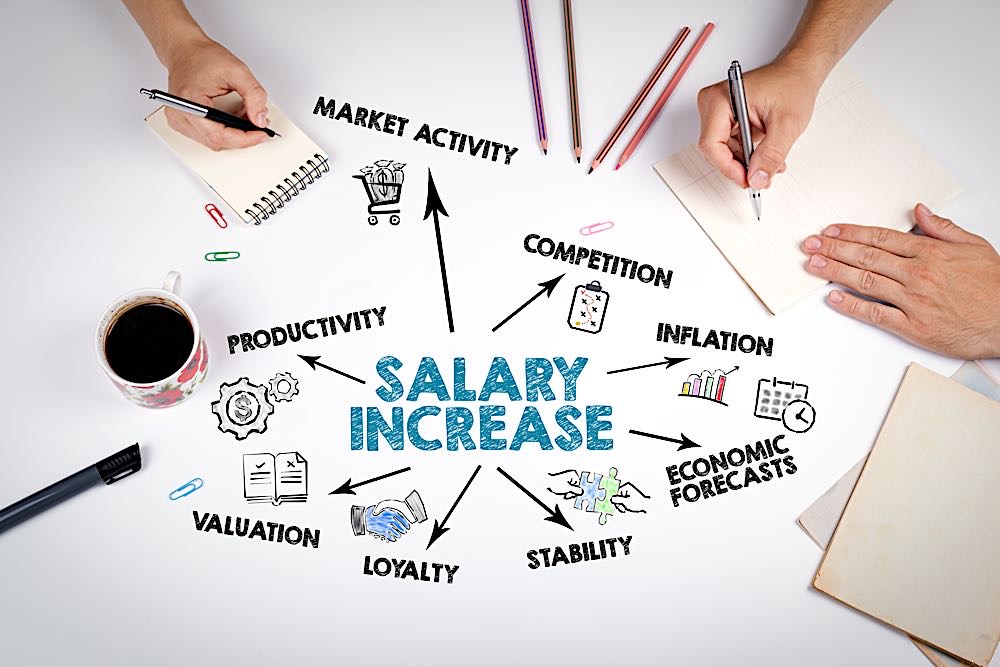 2023 vs. 2024 salary hikes
The salary hikes for 2023 were 4.1%, in comparison to the initial wage hikes released in February 2023, 3.8%, and July 2023, 4.2%. [5]
Only 1% of survey respondents reported the implementation of salary freezes, in comparison to 2% in 2024. Pre-pandemic, salary freezes were generally between 3-5%. [6]
In the coming year, sectors with higher-than-average salary budgets include:
Professional, scientific and technical services: 3.9%
High technology: 3.9%
Real estate, rental and leasing: 3.9%
Durable goods manufacturing: 3.8%
Pharmaceutical and biotechnology: 3.8%
Accommodation and food services: 3.7%
Provincial Breakdown
On a provincial level, Yukon Territory, B.C., Ontario, and Quebec are projecting 2024 salary hikes above or equal to the national average of 3.6%. Other territories and provinces are projecting increases that are slightly below the average. [7]
The data from Normandin Beaudry is corroborated by data from a Mercer Canada survey that polled over 500 employers. It shows that Canadian employers are projecting an average of 3.3% in merit increase budgets and 3.7% for total increase budgets in 2024. [8]
A principal at Mercer Canada, Elizabeth English, said that "in the face of economic uncertainty and reduced labour market pressure, employer compensation budgets seem to be returning to pre-pandemic levels. If Canada's labour market continues to cool over the next few months, it could reduce pressure on 2024 compensation budgets even further." [9]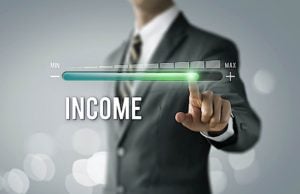 Pay transparency
The survey also found that 30% of employers polled agreed that pay transparency should be a part of their reward and talent philosophies while 51% said that they have no plans to be more transparent about pay than is required of them by local law. [10]
In the last year however, the percentage of companies that reported sharing salary ranges in job postings increased from 8 to 15%. The latest province to enact pay transparency legislation is British Columbia, with all B.C. employers being required to include wage or salary ranges on all publicly advertised jobs effective Nov. 1st, 2023. [11]
"Pay transparency legislation continues to push employers to fast forward their policies," said English. "Proactive action will not only help employers get ahead of future legislation, but pay transparency promotes a culture of trust, increases employee perceptions of fair play, is critical in attracting candidates and ultimately drives higher levels of commitment and engagement." [12]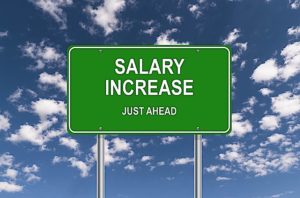 A shifting market
Being upfront about pay expectations may very well be what jobseekers need as the Canadian job market is shifting in favor of employers. At least, that's what 60% of employed jobseekers feel, according to an Express Employment Professionals survey.
This belief is applied generally, but also specifically pertaining to salary negotiations (64%), flexible schedules (61%), and remote work arrangements (56%).
54% of employed jobseekers polled believe it will be difficult to find a job in the next six months. [13]
On the flip side, 35% of employers said that they have open positions that they were unable to fill due to a lack of applicants. While down from 40% last year, this data suggests that employers and employees alike are experiencing a mismatch between what they need and what they can find.
However, the proportion of companies that report having empty positions due to employee turnover did decrease from 53% last year to 47% this year.
Bill Stoller, Express Employment International CEO, said, "while the nation's unemployment rate is still low, these survey results tell us the tight labour market could be easing to produce more balance between job openings and available workers." [14]
Amidst these figures, Express' survey showed that one in three employees are still interested in leaving their current employer. The main reasons behind this included dissatisfaction with:
advancement opportunities (47%)
salary (38%)
reskilling/upskilling opportunities (36%)
benefits (34%)
personal fulfillment at work (33%)
remote work opportunities (32%)
These workers are seeking a new employer that offers them better compensation (44%), an improved work-life balance (35%), and expanded growth opportunities (30%). [15]
The senior manager for talent acquisition at DISH Network in the US noted that while employers are seemingly in control of the job market for now, they shouldn't take advantage of the situation by "low-balling candidate offers, demanding more effort from job seekers in the interview process, and raising the bar for 'qualified' candidates."
He went further to say that some are already doing it.
"The companies/hiring teams that attempt to leverage the job market in their favour often lose in the long run because of higher turnover shortly after hire [and] bad feeling toward leadership, harming their reputation for current/future candidates.
"Why make the decision… that can negatively impact your company… reputation for years to come? As a hiring team, do not let this perception of power lead you down the path to the dark side. You will regret it when the tables turn." [16]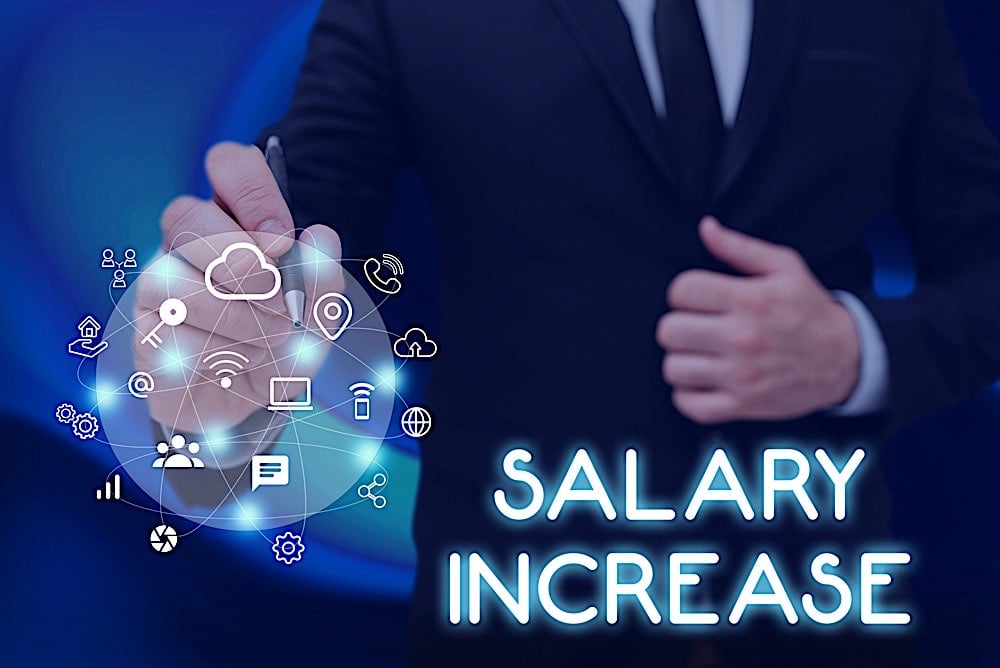 Sources
[1] – [7]
HR Reporter – Salary survey: What are Canadian Employers Planning for 2024?
[8] – [12]
Benefits Canada – Canadian Employers Projecting Smaller Compensation Increases in 2024: Survey
[13] – [16]