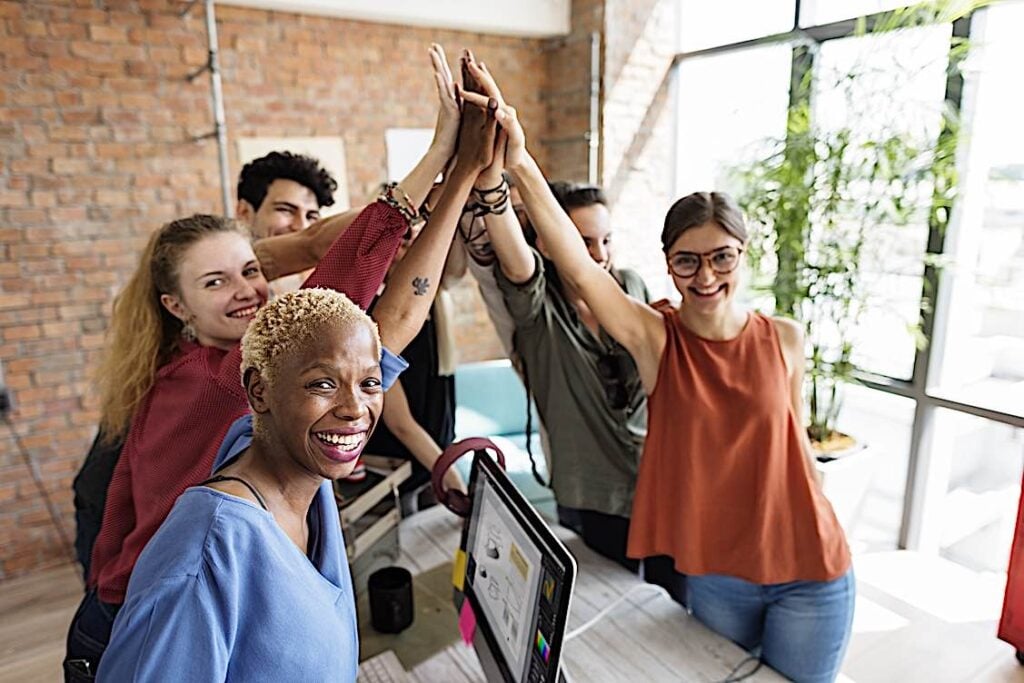 Report on the "Happiness" of Canadian Employees (Survey) — 46% are "Very Happy"
According to a report from ADP Canada, workers are reporting that their happiness is sitting at 6.7/10. This score has remained constant for the past four months, with nearly half 46% of Canadian employees reporting that they're very happy with their existing role and its responsibilities. [1]
The survey, which polled over 1,200 employees, found that workers in Quebec reported the highest happiness score (7/10), followed by those in British Columbia (6.9), Alberta (6.8), Saskatchewan, Manitoba and Atlantic Canada (6.7 each) and Ontario (6.5).

Interestingly, there is also a generational difference in scores, with baby boomers reporting the highest happiness scores (7.8) followed by gen Z-ers (6.8), millenials (6.7), and gen X-ers (6.6%). [2]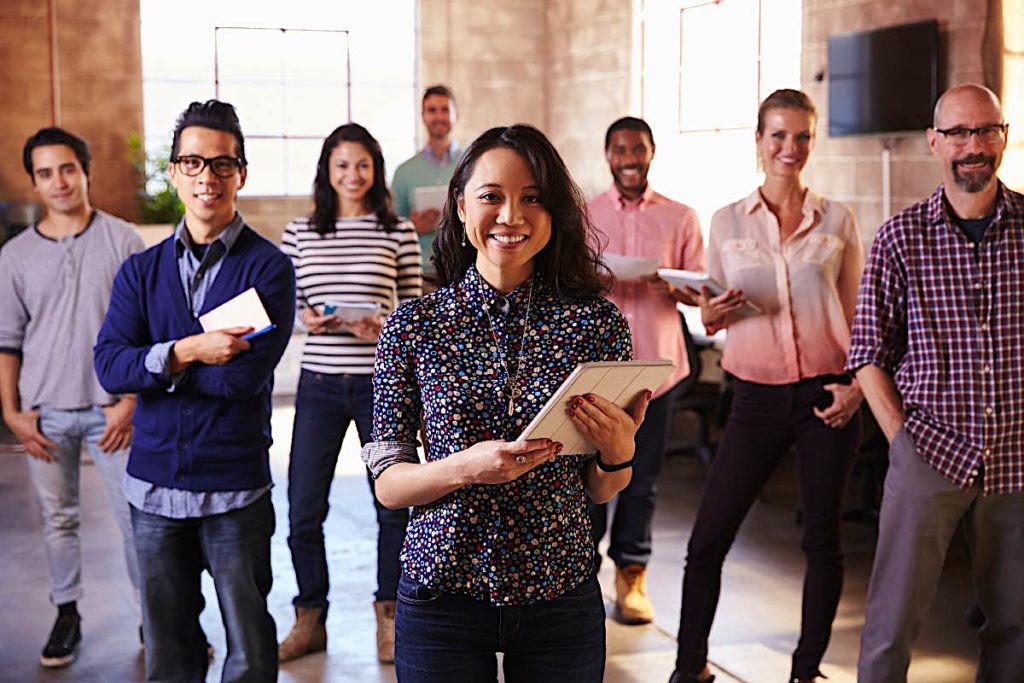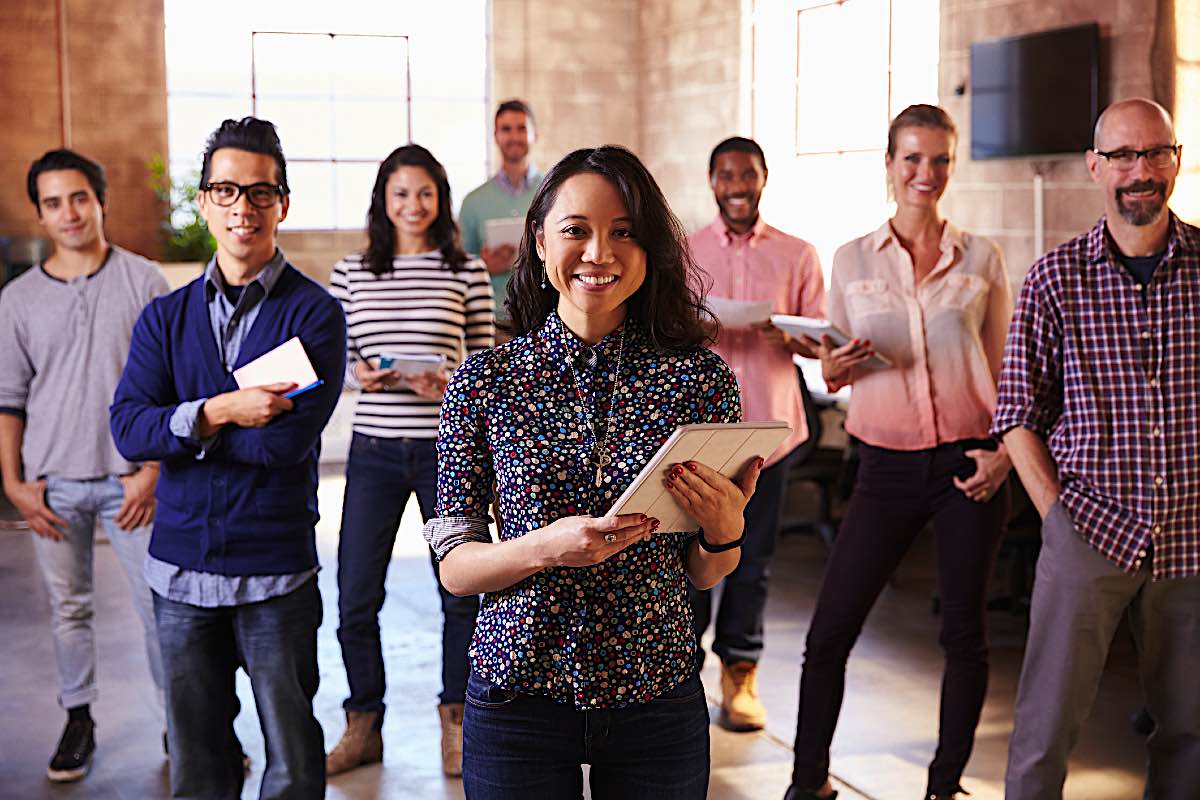 The impact of worker happiness
Holger Kormann, president of ADP Canada, says in a conversation with HR Reporter, "the workers' population is expressing reasonable satisfaction and happiness."
"We spend a significant portion of our lives at work or thinking about work, so happiness in the workplace is paramount to our overall wellbeing," says Kormann. "Not only are happy workers typically more productive, engaged and successful, but a workplace environment that is conducive to happiness can positively impact other important aspects of our lives." [3]
According to Canadian researcher Dr. Gillian Mandich, happiness has "a meaningful impact on our life in terms of longevity and quality of life."
She says, "years of research show that when we compare happy people to unhappy people, happy people have low rates of cardiovascular disease and stronger immune systems. They also heal faster from injury. In addition, when we talk about workplace outcomes, happiness leads to better productivity and teamwork." [4]
---
---
Happiness is linked to innovation and creativity
Happiness is also linked to increased innovation, as it helps people to better communicate and be creative, Dr. Mandich says. "When we have happy people in a workplace setting, they are more open to the conversation. Participants are also more receptive to ideas that are shared by others."
Additionally, happier people will tend to be better liked by their peers and seen as more intelligent and competent. [5]
It's also worth noting that happier workers are more loyal.
"Happiness is a condition to employee engagement," says Kormann. "There is absolutely no chance that your employees are enjoying what they do and subscribe to the purpose of the organization they're working for if they feel unhappiness. It's a condition… to have your employees feel associated and affiliated, and ultimately engaged to contribute to the workplace. So it's a conditional criteria." [6]
Loyalty is priceless in the current labour market, as Canada continues to see severe labour shortages that are short as well as long-term problem; amidst the issues of rage quitting and rage applying, there are also declining labour force participation rates, declining fertility rates, and an aging population.
A deeper look into workplace happiness measurements
Kormann says, "there is no test they're taking. It is really just [their] overall response to the question: How happy do you feel overall?"
ADP Canada's survey includes primary and secondary indicators. The primary indicator is the workers' self-reported feeling of happiness with their current role and its responsibilities and the secondary indicators are common components of workplace happiness.
These factors and their scores by the 1,200 randomly chosen Canadian workers are:
Work-life balance and flexibility: 6.8/10
Compensation and benefits: 6.2/10
Recognition and support: 6.6/10
Opportunities for career advancement: 6.1/10
Primary and secondary indicator scores are averaged and weighted to calculate the National Work Happiness Score as well as the regional equivalent. [7]
"The Happiness@Work Index is part of ADP Canada's commitment to uncover key trends impacting the world of work and to help companies understand the changing needs of their employees," said Kormann. "Over time, the Index data is intended to be a reference source, documenting the evolution of worker sentiments in workplaces across the country." [8]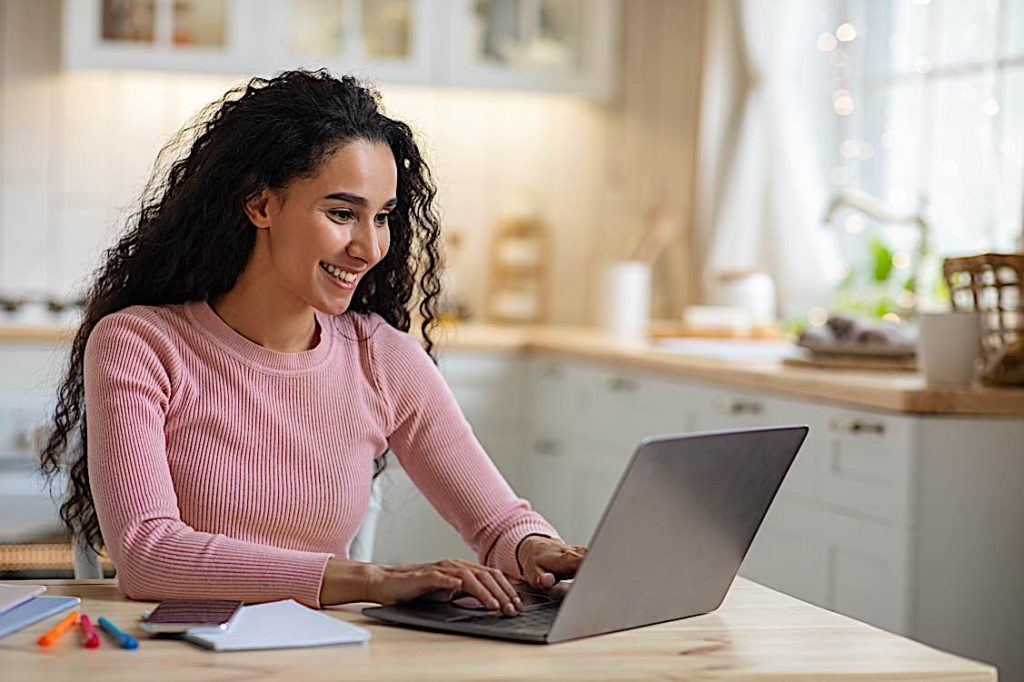 Generational differences in hapiness
There are clearly regional differences in the scores as well as generational ones. To explain the generational differences, Kormann says, "there is an expectation on where you are in the cycle of your experience. Mostly boomers, they have 'been there [and] done that.' They have more settled in on who they are. And they know more what makes them happy. It's just a greater comfort level.
"Odds are, the people surveyed in the Boomers category, they have been many years with [their] employer. I would have assumed that many associates among them have been 15, 20, 25 years with the same employer. And the odds are, if you stick around that long, you [are] pretty happy."
Speaking on the younger generations having lower scores, he notes that, "the younger generations are still finding their way. They have different expectations in terms of flexibility and lifestyle and, and benefits, where the settlement is probably not quite there yet." [9]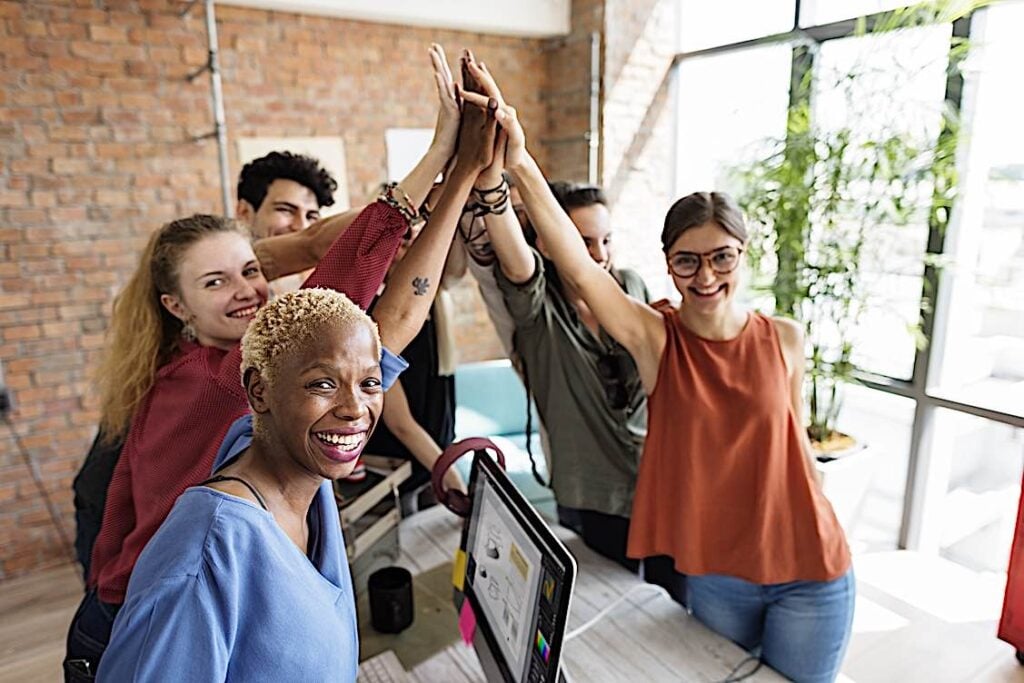 Factors that impact worker happiness
A Randstad Canada survey on career management and personal branding asked respondents what makes you enjoy a job the most?
Some responses included:
Great colleagues (52%)
Trustworthy leadership (51%)
Good pay and benefits (51%)
Being in authority (31%)
When it came to defining career success, most participants (45%) cited doing what they love as the answer. 51% didn't even consider salary a success factor. [10]
Tom Turpin, president of Randstad Canada, says,
"The results seem to show that pursuing a leadership role or reaching a specific salary figure are not the main driving forces behind Canadians' motivation at work. Employers that want to attract and retain the best talent need to pay a lot of attention to their internal communication initiatives, team dynamics, and training and career development programs to keep their employees driven and passionate about what they do." [11]
This of course, doesn't negate the need to pay staff well. Monster.ca conducted an international survey of over 8,000 workers. While they found that Canadian workers were overall the most satisfied labour force, they did note that income affects job satisfaction.
70% of those in the higher income bracket said that they loved or liked their jobs a lot, compared to 55% of medium earners and 44% of low earners. [12]
Perhaps most tellingly, aside from great colleagues and good pay, what matters most is being treated well. A 2017 study by Robert Half that included employees in Europe, North America, and Australia, showed that Canada had one of the highest rankings for job happiness. The top drivers for that happiness were, in order, pride in one's workplace, feeling appreciated, and being treated with fairness and respect. [13]
Greg Scileppi, the president of Robert Half's International Staffing Operations, said in a release, "happy employees are at the heart of successful organizations; they're engaged, motivated and ultimately support a more innovative, productive work environment. Managers can improve happiness levels in their companies by frequently recognizing staff contributions, and making sure employees understand how their roles fit in with overall company goals." [14]
How companies can make employees happier
Companies looking to invest in the happiness of their employees should employee a comprehensive approach, focusing on meeting employee needs on all fronts. This means taking care of financial, medical, social, personal, and emotional needs as they pertain to the workplace.
Employees must be:
Compensated fairly
Given the tools that they need to succeed in their role
Have access to high quality, comprehensive medical care, resources, and benefits
Given opportunities to learn, grow, and better themselves
Able to socialize and interact with their peers and higher-ups meaningfully
Able to do work that contributes meaningfully to the company as well as challenges them personally
Shown that they are appreciated
Treated with fairness and respect at all times
Beyond the morally correct thing to do, investing in employee happiness also provides immense benefit to an organization.
A study by researchers from the University of Georgia, Vadenberg and Richardson, showed a positive correlation between job satisfaction and organizational performance as measured by return on equity. Fortune magazine's 2000 list of "The 100 Best Companies to Work for in America" also showed that firms with satisfied workers tended to perform well. Investors in these firms also were happier overall. [15]
It's clear that since employees make up an organization, an organization must invest in their employees in order to succeed, including keeping them happy.
---
Do you have questions about this issue in HR Management? Contact the experts at Pivotal
---
Sources
[1] [3] [6] [9]
HR Reporter – Do you have happy workers?
[2]
Benefits Canada – 46% of Canadian employees feel very happy at work: survey
[4] [5]
HR Reporter – Happy employees more productive, innovative, and receptive, says Canadian researcher
[7] [8]
Talent Canada – How happy are Canadian workers? New ADP monthly index takes the temperature
[10] [11]
Benefits Canada – What keeps employees satisfied at work?
[12]
Monster Canada – An international view of happiness at work
[13] [14]
Daily Hive – Study reveals the #1 thing that makes Canadians happy at their jobs
[15]