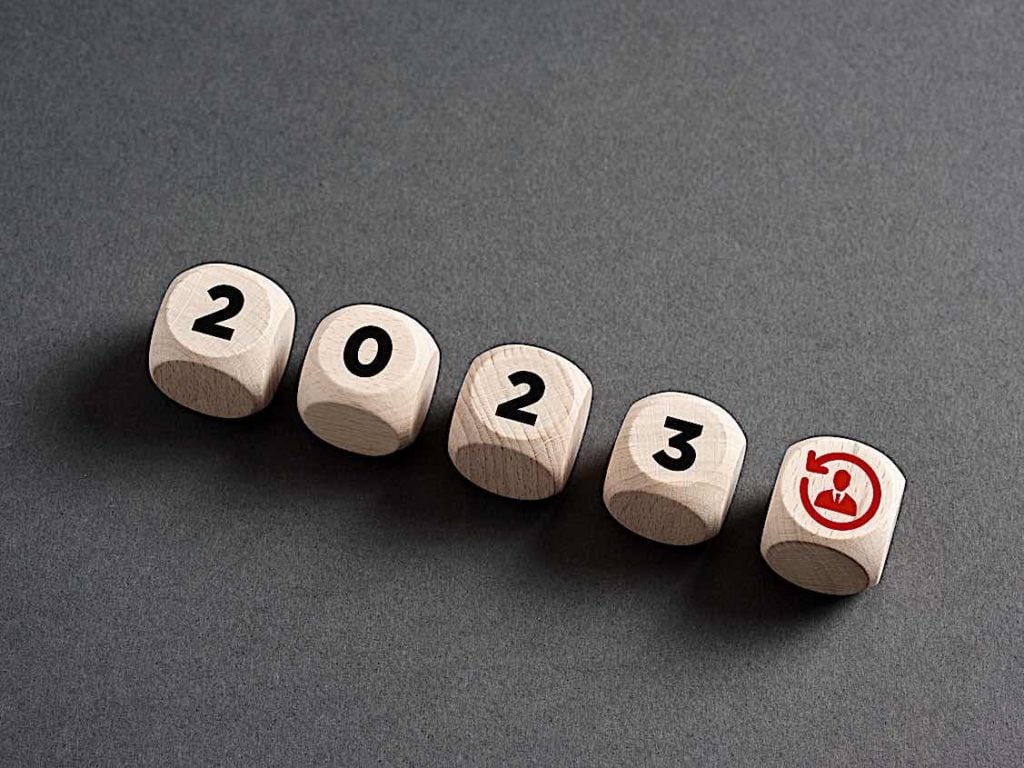 Planning your HR for 2023 with a special focus on employee retention — becoming a "more attractive place to work"
The "Great Resignation" of 2022 was a top-of-mind issue for many companies and their HR departments. With a staggering 41% of the global workforce considering switching jobs, it seems the US-born phenomenon of "job-hopping" is now a global trend. Canadian HR companies should be worried also.[1]
The reasons for this migration are many and varied, but a top concern is that companies are not doing enough to keep their employees happy. In fact, Gallup's 2022 State of the Global Workplace report found that a massive 66% of employees in Canada are "not engaged" or "actively disengaged" in their work.[2]
In this feature, we'll discuss how HR can turn this around and make your company a more attractive place to work so you don't fall victim to the Great Resignation.
The Changing Landscape of Work
The COVID-19 pandemic has changed the world of work in so many ways — and even though most workplaces have "adjusted — it's still hard to predict what the "new normal" will be. What will continue in 2022 is more loosening of restrictions that will allow for a return to some degree of "normalcy" — but the hybrid model (a mix of in-person and remote) is here to stay.
This has implications for HR planning. For example, you'll need to consider how you'll accommodate the 35% of Canadian employees who would rather quit than return to an office environment. Some also have caring responsibilities such as for young children or elderly relatives.[3]
Perhaps the heaviest factor is being almost three years into a global pandemic – how has it affected your employees' mental health? Brian Kropp, President at Gartner, says:
"Chief human resource officers (CHROs) are facing historic challenges from an exhausted workforce and a highly competitive labor market."
Planning for 2023
Employees are burnt out while everything is reopening, yet there is little relief. To recruit and retain the best talent, you need to plan how to manage employee mental health in this "new normal" of work. With that in mind, here are some tips for HR planning in 2023:
Employee Well-Being
Besides the occasional artificial intelligence solution, all workers are human and need to be treated as such. Millennials and Gen Z, in particular, have made it clear that they prioritize work/life balance and their mental health. As a result, 70% of companies have increased their employee well-being budget in the past two years.[4]
There are endless ways to support employee well-being, so you should start by dividing your initiatives into three key categories:
1. Health and fitness
Regardless of your industry, you can support your employees' physical health in many ways. If you have an on-site gym, make sure it's open and safe to use. If not, offer a fitness subsidy or stipend so they can join a local gym (or buy some home gym equipment).
A Public Health Canada study found that employees were, on average, 15% more active if they were physically active in life.[5] This is because when we exercise, our brains release endorphins – aka "happy chemicals." It has a knock-on effect of reducing stress, improving sleep, and boosting mood and energy levels.
So, not only will healthy employees take fewer sick days, but they'll also be more productive at work.
2. Mental health
It's estimated that 1 in 3 Canadians are currently experiencing some form of mental distress. [6] Factors now range from the pandemic, war in Ukraine, and economic instability of the housing market.
Depression, anxiety, and stress are some of Canada's most common mental health challenges. Employees in this mental state are less productive, make more mistakes, and are more likely to leave their jobs. There are many ways to support employee mental health. For example, you can offer:
Employee assistance programs: These are confidential counseling services that employees can access for free (or at a low cost).
Mental health days: Encourage employees to take a day off if they feel overwhelmed. Similar to 'sick days,' these can be used in any way the employee deems necessary – whether for a mental health day, to attend a therapy appointment, or just to relax and de-stress.
Training and education: Provide employees with resources on managing stress and taking care of their mental health. This could be in the form of an e-learning module, lunch-and-learn session, or even just a blog post or article. For example, you could teach them about mindful meditation or deep breathing exercises.
The strategy you choose will depend on your industry, but each individual employee will have different needs. Asking them what would help them feel supported is a good place to start.
3. Social support
After being in social isolation for hundreds of days, your human employees crave social interaction. In fact, loneliness has been dubbed "the new smoking" because it's just as harmful to our health. It's about the same as going through 15 cigarettes per day. [7]
Loneliness can lead to mental health issues such as depression and anxiety. It can also cause physical problems like a weakened immune system, high blood pressure, and chronic pain. So, what can you do to support your employees' social needs?
Company culture: A positive company culture goes a long way in making employees feel supported. If you don't have one, now is the time to create one. Company culture is the set of values, beliefs, and behaviors that define your business. It's what makes your business unique and sets the tone for how employees interact with each other.
Team building: Encourage social interaction through team-building activities. This could be anything from after-work drinks to virtual happy hours, ping pong tournaments, or potlucks.
Flexible work arrangements: More and more businesses offer flexible work arrangements. Allow them to work from home one day a week or give them unlimited vacation days.Flexible work arrangements give employees the freedom to design their work-life balance. They can go see their kids' soccer game or catch up with an old friend.
Collaborative workspace: If your business is based in an office, create a collaborative workspace where employees can socialize and interact with each other. There are now virtual reality (VR) and augmented reality (AR) options that can create a realistic work environment, even if employees work from home.
Diversity and inclusion
There's no doubt that diversity and inclusion are important. But in today's climate, they're more important than ever. Employees will not only be looking for businesses that support diversity and inclusion but also for businesses that actively stand up against racism, sexism, and other forms of discrimination.
Even if they are not part of a marginalized group, your employees still want to work for an inclusive business that values diversity. Bo Young Lee, Chief Diversity and Inclusion Officer at Uber, puts it this way:
"D&I needs to be something that every single employee at the company has a stake in"
In other words, diversity and inclusion is not just an HR issue – it's everyone's issue. Your workplace culture should reflect that. Here are some things you can do to support diversity and inclusion in your workplace:
Educate yourself and your employees: Learn about the different types of discrimination and what you can do to stand up against them. This could be in the form of an e-learning module, blog post, or article.
Create an inclusive workplace culture: Make sure your workplace culture welcomes everyone. You can use gender-neutral language, accessible employee resources, and celebrate different cultures and traditions.
Promote from within: When it comes time to fill a leadership position, promote from within whenever possible. Your managerial positions should be as diverse as your workforce.
Support employee resource groups: Employee resource groups (ERGs) are a great way to support employees of marginalized groups. ERGs are voluntary, employee-led groups that promote diversity and inclusion in the workplace. They also provide a supportive community for employees.
Growth and Recognition
Your employees want to feel like they're growing in their careers. They want to feel like their work is meaningful and that they are recognized for their efforts. They also want their time and energy to be rewarded eventually. Companies that offer employee development opportunities have a retention rate 34% higher than companies that don't. [8]
Here are some things you can do to support your employees' need for growth and recognition:
Promote from within: Once again, promoting from within is a great way to show your employees that their hard work will be rewarded.
Create a system for recognition: Acknowledge your employees' successes by creating a system for recognition. This could be anything from an informal thank you to a more formal awards system.
Encourage feedback: Make it easy for your employees to give positive and constructive feedback. It will show them that you're open to hearing their ideas and value their input.
Final thoughts
As you can see, there's a lot to think about when it comes to HR in 2023. But by focusing on the issues that matter most to your employees, you can create a workplace that is attractive to top talent and supports employee retention.
What are your thoughts? What else should businesses be thinking about when it comes to HR in 2023? Let us know in the comments!
Sources
[1] https://www.gallup.com/workplace/349484/state-of-the-global-workplace-2022-report.aspx
[2] https://www.gallup.com/workplace/349484/state-of-the-global-workplace.aspx#ite-350777
[3] https://www.pivotalsolutions.com/employee-refuses-return/
[4] https://www.gartner.com/en/articles/5-key-trends-that-make-well-being-programs-effective
[5] https://sites.ualberta.ca/~active/workplace/beforestart/benefits-bottom-line.html#:~:text=Health%20Canada%20states%20that%20employees,participation%20in%20regular%20physical%20activity.
[6]
https://extension.unh.edu/blog/2022/05/prolonged-social-isolation-loneliness-are-equivalent-smoking-15-cigarettes-day
[7] https://angusreid.org/pandemic-mental-health-addictions/
[8] https://www.betterbuys.com/lms/professional-development-impact/