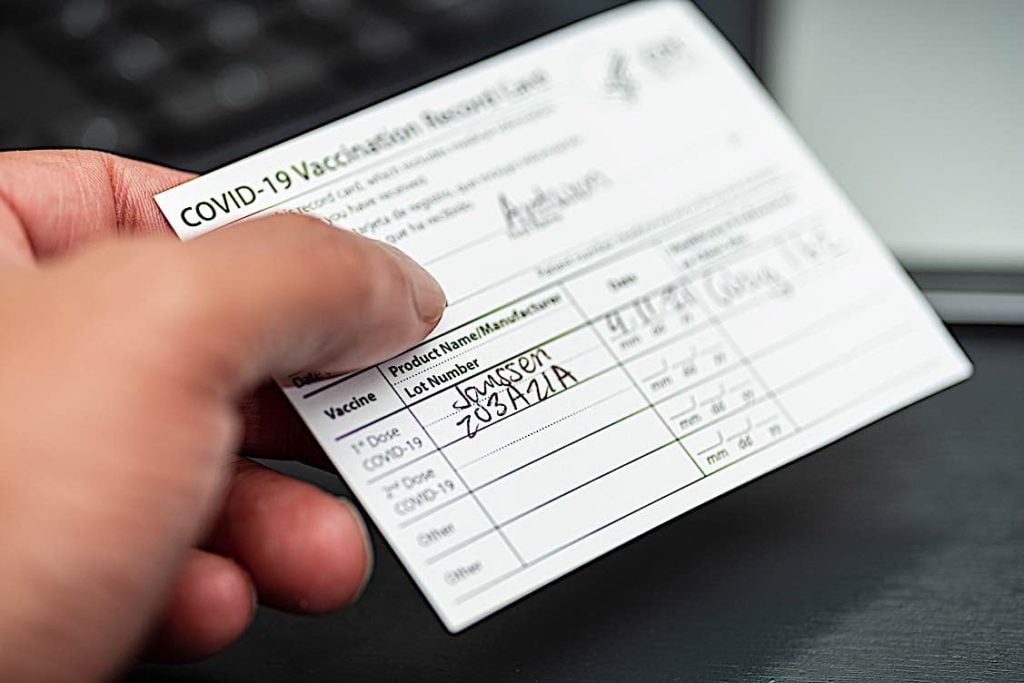 Employer and the law: can you mandate vaccinations for your employees? In 10 out of 12 cases, the ruling was — yes.
The Covid-19 pandemic has led to many changes in Canada, including new mandatory vaccinations for employees. Many employers now require their staff to be vaccinated against the virus or face repercussions. This raises many questions about whether or not this is legal and what the consequences could be for those who don't comply.
Recent legal decisions across the country indicate that the general consensus supports these policies. In the majority of dispute cases, an arbitrator has sided with the employer.[1]
Labour and employment partner at Little Mendelson, George Vassos, is optimistic about the situation. "In the most recent case involving the Toronto District School Board, the arbitrator also found that these policies did not violate the Charter of Rights — and that was another big step forward for employers."
12 cases reviewed: only 2 were unreasonable
In 12 cases reviewed by Benefits Canada[2], only two were deemed unreasonable, where employers enforced mandatory vaccination policies. The cases spanned from Ontario to Alberta and B.C. In both occurrences where the mandate was found to be excessive, the workplaces were unionized.
The first was a long-term care home, where a collective agreement was in place that prevented the employer from unilaterally changing working conditions. The other was the Electrical Safety Authority, where the employer didn't provide testing alternatives. For example, if someone had a medical condition preventing them from getting the vaccine, they could provide rapid test results instead of proving they were negative for the virus.
"By and large, arbitrators have ruled in favour of policies that put employees on a leave of absence and offer a testing alternative. As long as an employer can show they've taken all reasonable steps to protect their workforce, these policies will be upheld. The outliers tend to be cases that have a unique aspect that arbitrators find objectionable — and termination is one of these aspects," says Gradin Tyler, Mathews Dinsdale & Clark.
The opposition claims that this is a slippery slope and that soon employers will be able to mandate other vaccines, such as the flu shot. However, Vassos doesn't think this is likely. "It's always a contextual analysis, which is not surprising because COVID has been so fluid. This means that employers have to consider the working environment, the employee demographics, and any other factors relevant to risk assessments in the workplace."
Rules may vary based on job function
It's also possible that employees within the same establishment be subject to different rules, depending on their job function. For example, those who work in customer-facing roles may have to be vaccinated, while those who work outside or in back-of-house positions may not. Even if the situation is fluid, the mandates are not to be used lightly. Clear and well-communicated policies are essential for a successful rollout.
As observed in the Benefits Canada study, the situation also changes for an unionized workforce. The mandatory vaccination policy must be negotiated with the union, and they must approve any changes to working conditions. However, many employers are already prepared for this eventuality.
Vassos is happy with the progress he's seen for employers and is confident. As long as their policies respect human rights and considerations are made for employees with disabilities or other risks, there's a good chance they'll be upheld.
Notes
[1] Lexology – COVID-19 vaccination policies: Early employer successes in round two>>
[2] Benefits Canada – Legal Decisions on mandatory coronavirus vaccination policies>>