HR Management: Career Development for Yourself and Your Team More Are Important Since the COVID-19 Pandemic
One of the challenges of managing human resources during the pandemic is the loss of emphasis by HR Managers on career development for employees — both people in management positions, and others.
Although most HR Managers and outsourced HR Management teams understand the importance of ongoing career development, the lengthy COVID-19 crisis has made it less of a priority. Retention of Employees a Critical Issue
Most HR Management experts understand it is even more critical now, especially with retention of employees is urgent issue. A LinkedIn survey even shows that 94% of employees are willing to continue working with their current company if they saw investments in their learning and professional development, indicating a valuable technique for employees and HR management to retain skilled staff.[1]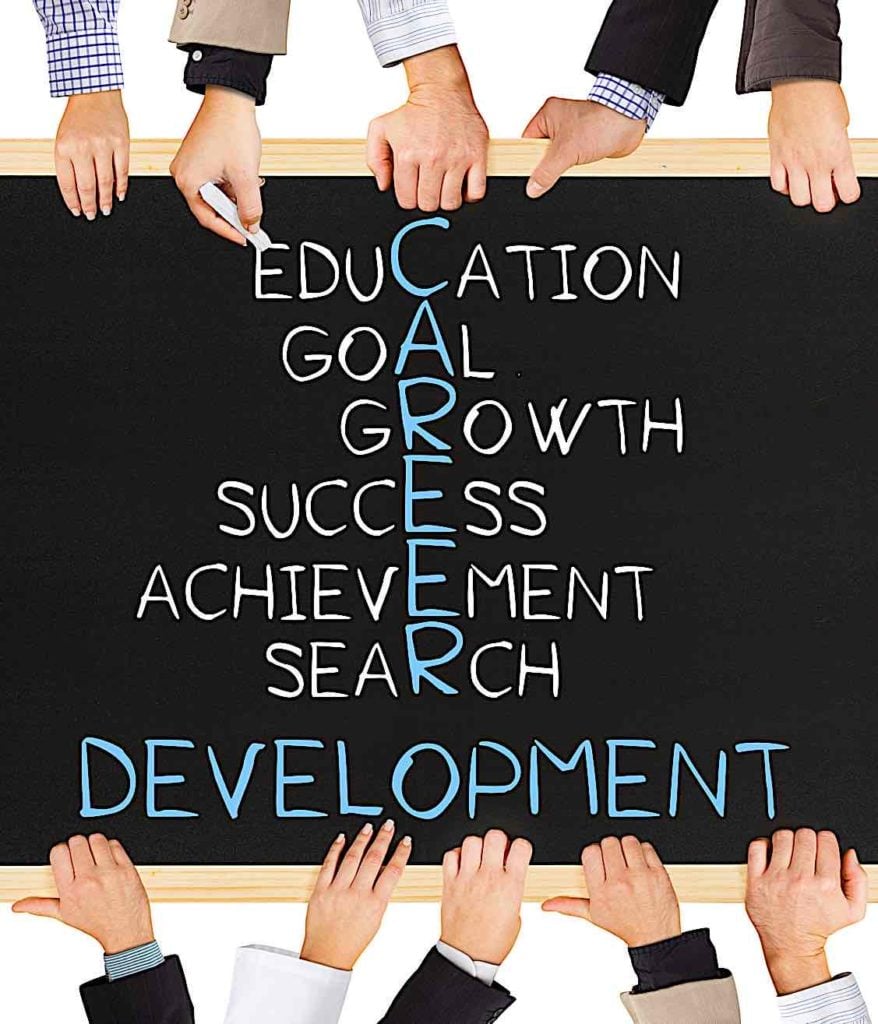 ---
Do you need help building or implementing a Career Development program for your remote team? Ask the experts at Pivotal HR Solutions>>
---
Reduced Face-to-Face Interaction a Barrier to Career Development
With many professionals working from home and experiencing reduced face-to-face interactions, it is important that managers and employers not forgo career development, especially since many businesses are still hurting from the way the pandemic affected the global supply chain network and surging corporate debt.[2]
The fact is that the pandemic has made it extremely important that businesses invest in career development as a means of adapting to a changing world and generating additional revenue to overcome the pandemic's effects.
In this feature, we map out some approaches that employers and HR Managers should consider implementing to facilitate career development and training while many employees are working from home.
Consider What Options Will Work Best
While many of the available options are still online-based, it is important to consider how to cater to employee needs and preferences best. Will they be expected to partake in career development courses individually? Will they get to have regular contact with managers to assist them in their training? Are there options for group professional development courses so employees can work together and strengthen the company's culture?
It is advisable that managers along with HR management play a decisive role in encouraging employees to reach their personal and professional goals by learning what they want to develop and by creating new opportunities for them.[3]

Outline Which Desirable Skills Will Contribute to Business Success
Because the pandemic has altered the way many companies conduct business, there is a good chance that professional development among employees, managers, and employers will help companies expand into new areas.
Employers and HR management will need to consider which skills are the most desirable for the company, such as training employees in the use of new digital platforms and technologies that can streamline business operations. There may be a need for training employees as in-house web developers, while experience with common software such as Microsoft Suite or the many different Google applications may be appropriate so that companies may differentiate themselves from the competition.
Once the desirable skills have been outlined, it is important that HR management communicates the range of options to employees so they can select the most appropriate option for their own career development.
Rethink Career Plans
Career mapping is an important tool that allows HR managers and employers to discuss with employees where they would like to go within the company instead of leaving the company for other opportunities. This may involve helping employees to further specialize in their respective fields, or allowing them to train and move into other areas of the company.[4]
Horizontal career paths can be extremely useful to both employers and employees too, allowing employees to experiment with different parts of the company and gain valuable experience while improving the company's resilience by training more employees for a specific role. This boosts the company's resilience in the face of disruptive incidents, such as when a specialized employee is unable to work, creating disruptions.
The pandemic doesn't mean employers and HR management should wait for things to return to normal before focusing on career development and how to improve business resiliency.
Investing in career development now — while the pandemic is still underway — ensures that companies are better equipped to adapt to a changing world that will likely never go back to how it was before the outbreak of the COVID-19 virus.
---
NOTES
[1] LinkedIn, "2021 Workplace Learning Report">>
[2] Bloomberg, "Future of Work">>
[3] GP Strategies, "The Manager's Role in Career Development">>