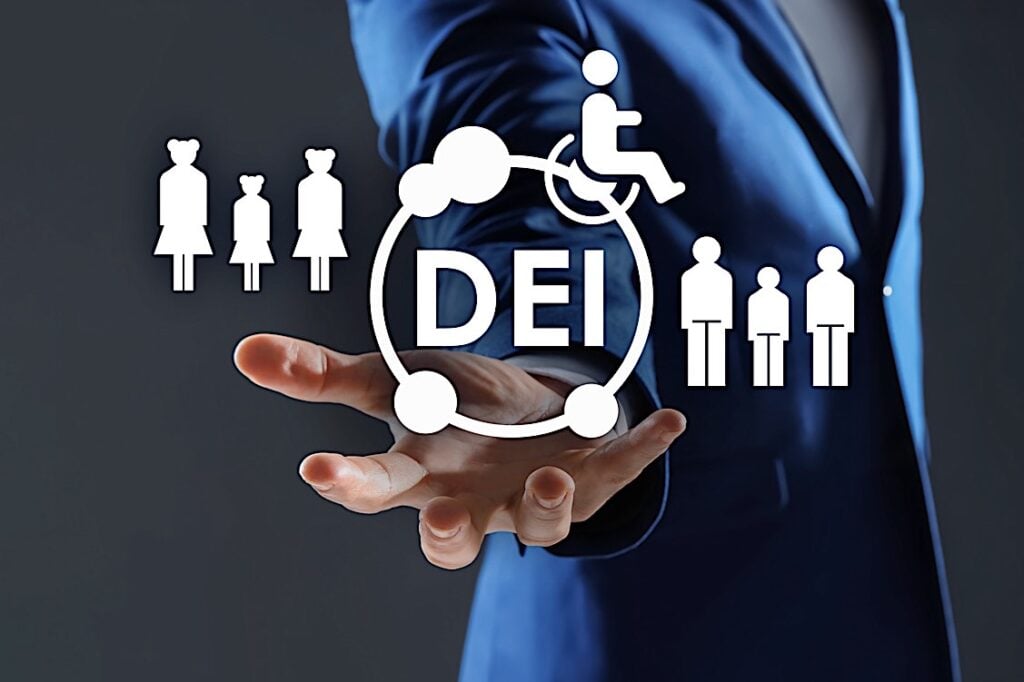 DEI by the numbers: 19% higher revenues, 25% greater profit and retention and attraction of team members
DEI is no longer just a "nice to have" in the workplace. According to numerous studies — some cited below — DEI is good for the bottom line and can increase profit. More importantly, for HR Managers and Recruiters, Diversity, Inclusion and Equity are now critical competitive factors in retention and recruiting as we face a labor shortage in Canada.
It is estimated that over a million jobs could remain vacant due to various factors as we start the new year. With the rise of quiet quitting and the "Great Resignation, employers are struggling with attracting candidates and retaining current team members. Recent studies point to an aging population as a significant factor in this the growing scarcity of talent. Baby boomers are retiring in growing numbers, leaving Canada with fewer skilled workers to fill in the gaps. [1]
Their fastest replacement sources are immigrants and youth. Immigrants already find it challenging to gain access to workplaces without facing systemic barriers. Meanwhile, younger candidates tend to have more critical opinions about their prospective employers.
---
---
How Does DEI Impact Recruiting and Retention?
Millennials and Gen Z are more likely to raise ethical concerns regarding their employers. This generation actively looks for a company culture that matches their values and emphasizes Diversity, Equity and Inclusion (or DEI.) They are not shy about voicing their opinions or acting against organizations that do not reflect their beliefs. As such, companies that want to retain their young talent must actively work to create and sustain DEI initiatives. [2]
But what does this mean for recruiting? With the baby boomer generation retiring, fewer experienced and skilled workers are available to fill certain positions. Companies have to start getting creative when it comes to finding qualified candidates — and this includes being diverse, inclusive, and equitable.
On the other hand, immigrant candidates may often have more experience or unique skill sets that can make them invaluable additions to a team. Companies can find that hiring these talented workers is helped by being public about actively pursuing DEI initiatives. In addition to hiring diverse talent, companies can build a stronger connection with their current employees and foster greater loyalty.
Business benefits: higher revenue, profit and more

A more diverse and equitable workplace means a greater variety of perspectives and ideas that can lead to real innovation. Companies open to DEI initiatives often find themselves ahead of the competition in terms of the products, services, and solutions they offer. The Boston Consulting Group found that more diverse management teams bring forth innovation that results in 19% higher revenues than their non-diverse counterparts.[3]
As highlighted in the 2019 survey by McKinsey, companies in the top quartile for gender diversity on executive teams were 25% more likely to have greater profitability (above average) than those in the bottom. This figure is up 4% from 2017, meaning its positive impact only becomes more significant over time. [4]
DEI initiatives are not just a moral imperative—they make good business sense, too. High-DEI companies find themselves up to 70% better equipped to capture new markets and resonate with customers from all backgrounds. It's no surprise, then, that organizations are increasingly making DEI an organizational priority. Yet, despite all this evidence pointing to the importance of DEI initiatives, progress in that regard has been painfully slow.
The Current Landscape of DEI Initiatives
Surprisingly, over 70% of HR professionals still report falling behind in DEI in their organizations, according to McLean & Co's recent survey. That means they lack the necessary frameworks to implement DEI initiatives in the first place or cannot maintain those efforts once they are underway. They might not have the proper accountability structures, budgeting processes, or other necessary tools to ensure that DEI initiatives are a success.[5]
There can be a lack of knowledge within organizations about DEI initiatives and how to go about implementing them successfully. More than half of the 1,000 teams surveyed by McLean & Co said they simply don't have a DEI team or any DEI resource at all—a clear indication that companies need more education about DEI initiatives and how to make the most of them.
Only 37% of companies have a DEI strategy
Only 37% had a formal or informal DEI strategy in place. However, they confirmed the findings of the previously mentioned McKinsey study: those with such strategies showed greater financial success. Their initiatives varied from mentorship programs to unconscious bias training, but all had a tangible effect on their business outcomes. Anti-racism initiatives, allyship, and inclusive leadership are essential to effective DEI strategies.
Beyond those positive business outcomes, DEI initiatives can also benefit companies in the following ways. For example, 81% of surveyed businesses attributed increased diversity to DEI initiatives, and 83% said their efforts fostered a culture of belonging. As for equity, a cornerstone of DEI, 71% said that their actions had resulted in greater team equity. Finally, 41% said DEI helped maintain employee well-being, a vital element of the modern workplace. DEI has this effect partly by helping roughly a third of employees find purpose and meaning in their work.
More Than Just Making Promises
It's worth noting that in 2023, DEI extends far beyond setting goals and making promises. Companies must be willing to go the extra mile and invest significantly in DEI initiatives to make them impactful. While setting targets with deadlines is an integral part of the process, it's equally essential to be proactive and take action.
Customers and employees alike now want concrete evidence of companies' commitment to DEI. Companies need to be transparent about their DEI efforts and use various communication channels—including social media, print media, and others—to share their progress. Companies should also regularly review their DEI initiatives to ensure they are moving in the right direction. Metrics like employee engagement, retention, and satisfaction can be particularly useful in this regard.
DEI Is No Longer "Simply An HR issue."
There was a time when DEI was seen as "an HR issue." It was a relatively trivial matter that was taken care of by HR and put on the back burner. A couple of seminars here and there, one or two token diversity hires, and the issue was more or less forgotten. But, with the new labor landscape in Canada (and across the world, for that matter), that is no longer an option.
DEI is now a strategic business imperative and cannot be treated as anything else. It should now be a core value deep-rooted in the company's mission, vision, and objectives. In order to succeed in the new labor landscape, organizations must invest heavily in DEI initiatives and make them part of their DNA. Only through this level of commitment can companies position themselves for success amidst a rapidly changing talent base.
Of course, HR still plays a major role in DEI initiatives, but it is no longer "simply an HR issue." Everyone must understand that DEI is integral to their business, from the CEO to the CFO and other C-suite executives. Companies should strive to create a diverse, inclusive workplace that reflects the broader Canadian labor landscape. And while that landscape may have been predominantly white and male in the past, that is no longer the case.
Ways For Businesses To Embrace DEI
In the hopes of embracing DEI, there are several strategies companies can implement. For starters, businesses can try the traditional route of setting goals and targets. They can also focus on creating an inclusive culture through training and communication. Additionally, businesses should hire diverse employees and provide them with support for their growth. [6]
The 50-30 Challenge
The Government of Canada has recently launched the 50-30 Challenge, an initiative to help businesses boost their DEI efforts. Under this challenge, businesses must ensure that 50 percent of their senior leadership team is women or from underrepresented genders, such as nonbinary or gender nonconforming. In addition, 30 percent of the leadership team should be made up of racialized individuals and members of other visible minorities. People with disabilities and members of the 2SLGTBQ+ community also fall under the criteria of this Challenge.[7]
To help businesses meet the Challenge, the Government of Canada has created an online toolkit with resources and guidelines. The toolkit includes information on different types of diversity, tips on developing a DEI strategy, and tools for measuring progress. With nearly 2,000 Canadian businesses signed up to participate in the challenge at the time of this writing, it is clear that DEI has become a high priority for employers.
BlackNorth Initiative
Another key initiative in Canada's push for DEI is the BlackNorth Initiative.[8] Under this Initiative, the goal is to end systemic anti-Black racism in Canada and ensure that Black Canadians have equal opportunities. Companies like IKEA and Scotiabank have already signed up for this Initiative, and many more are expected to follow suit.
Businesses must commit to key pillars to take part in the Initiative. First, 3.5% of executive and board roles need to be held by Black leaders. Black students must also make up at least 5% of the companies' student workforce. Finally, 3% of donations and sponsorships should be directed to Black communities.
Conclusion
Ultimately, it pays to invest in diversity, equity, and inclusion initiatives regarding recruiting and retention. By committing to the 50-30 Challenge and the BlackNorth Initiative, businesses can take an essential first step towards embracing DEI. Companies that create a truly equal workplace will find themselves with more talented workers and greater business success as a result. And who knows? Maybe one day soon, Canada will be a leader in DEI practices worldwide.
---
Do you need help with HR Management or building your DEI Strategy? Contact the experts at Pivotal:
Sources:
[1] CTV News "Labor shortage">>
[2] Washington Post DEI and Millenials>>
[3] BCG: How diversity boosts innovation>>
[4] McKinsey "Diversity and how it matters" (note: PDF Download)>>
[5] https://www.benefitscanada.com/news/bencan/70-of-hr-professionals-say-employer-lacks-dei-framework-survey/
[6]https://www.pivotalsolutions.com/diversity-equity-inclusion/
[7]https://ised-isde.canada.ca/site/ised/en/50-30-challenge-your-diversity-advantage