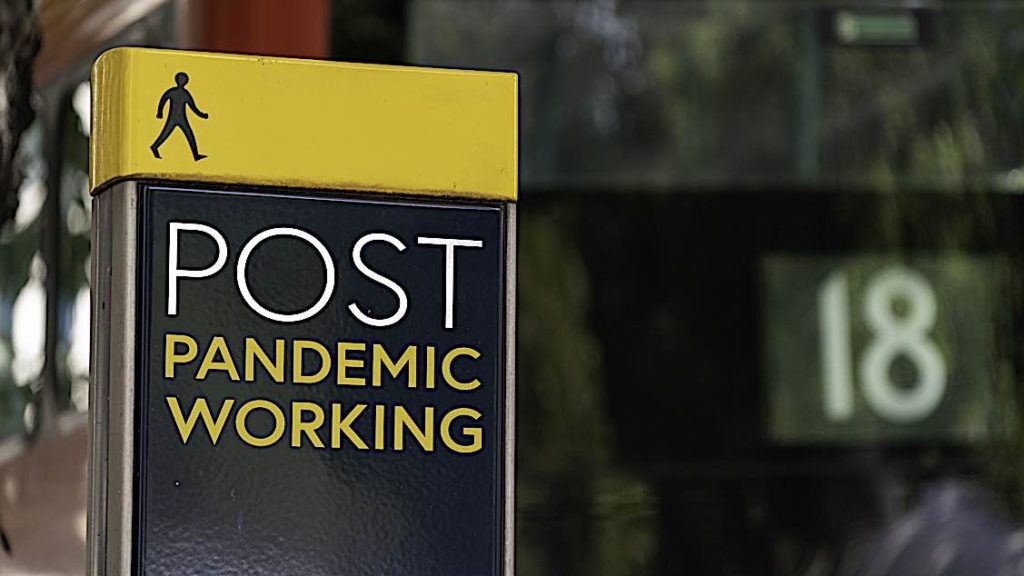 7 ways Payroll Management changed post-pandemic: using outsourced Payroll Management to handle the new non-traditional workforce
Payroll Management became more complex and dynamic during the recent Covid-19 pandemic. The best description of this trend, which will continue into 2025, is a flexible workforce — requiring an equally dynamic payroll management team.
The pandemic has forced us to find new ways of doing things, and the re-envisioning continues as we slowly return to some semblance of normalcy. There are at least seven ways Payroll Management has evolved.
That doesn't necessarily mean a return to pre-pandemic Payroll Management methods, especially with the ongoing trend of non-traditional and contingent workers. Managing payroll in a dynamic scenario, where 20-30 percent of the Canadian workforce has become non-traditional, is a delicate balance. Gartner and other sources have identified this strong trend, which certainly complicates Payroll Management. According to Enkel, as we evolve towards 2025:
"Canada is one of the markets where the gig economy, driven by millennials valuing better work-life balance, is growing at lightning speed… 20-30 percent of the Canadian workforce is made up of non-traditional workers today (i.e. contingent workers, freelancers, independent contractors, and consultants). Another survey completed by Intuit predicts that 40 percent of workers will be independent contractors… That trend is set to continue with 85 percent of companies surveyed expecting to move to an agile workforce model over the next few years." [1]

For large and small team payroll managers, this means "fewer permanent employees and more contractors. This will affect how you approach payroll and introduce complexity for payroll and accounting teams."
One of the ways companies are "managing" the new non-traditional work team is by utilizing flexible outsourced payroll practitioners and managers.
---
---
Many changes are irreversible
Clearly, this indicates that even as the masks come off and things start to return to a certain level of normal, many of the changes necessitated by the pandemic — such as non-traditional workers and remote work teams — are here to stay.
The questions to ask ourselves, as Payroll managers, as we go forward, are:
Are we fully prepared to deal with these major shifts in Payroll Management?
Did some of the new methods — learned as"hard lessons" of the pandemic— result in superior or more efficient management?
Even as our associates in recruiting and HR Management deal with team shortfalls, due to the "Great Resignation," the "Great Retirement," and employee burnout, are we equipped and ready for the dynamic changes to come?
Did we learn any lessons from the pandemic that we can use to make our payroll methods more efficient?
One thing is clear. The workforce has become much more "non-traditional" — and it may be time to streamline our Payroll Management with "non-traditional" methods.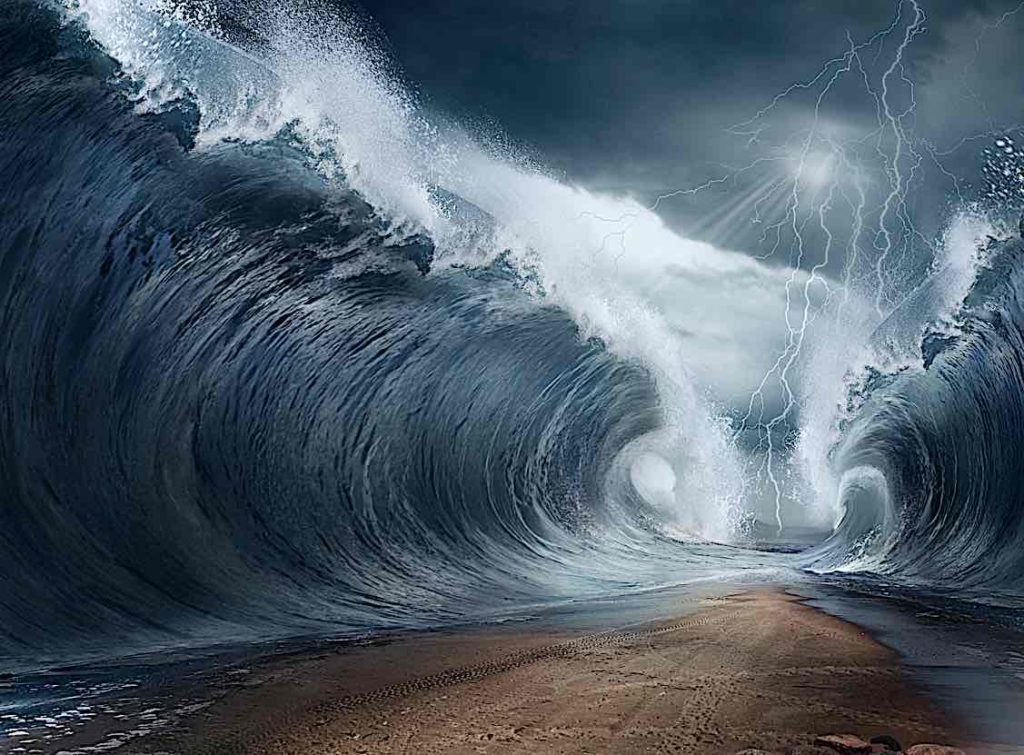 Seven lessons learned?
We've come a long way since the confusion of the first few months of 'learning to live with" Covid-19. As we started to ease into some level of routine, it was clear that the pandemic would change the way we work for the foreseeable future, even as the pandemic subsided. Many employees, for example, are requesting to retain the "work from home" arrangement, due to increased productivity and lowered commute stress. What did we learn from the stress of the pandemic — and what methods remain valuable going forward in a post-pandemic workplace?
Work from home. The first and most revolutionary change, especially for office employees, was the recommendation and requirement to work from home if they could. Even if organizations were not ready or able to facilitate this, employees made their own arrangements to try and stay productive and healthy. This meant that many people had to learn how to work from home and manage others remotely for the first time, and it was a steep learning curve for everyone involved. What can we learn from the efficiency of "work from home" on a go-forward basis?
Employee burnout. Not only did people get used to working in a completely different environment — either learning to work effectively from home, or in an essential workplace with stressful safeguards — but they also had to deal with the added stress of the pandemic itself. Some workplaces had to help make arrangements for shared resources, equipment for homes, and even make accommodations for childcare and homeschooling. Although the homeschooling issue is largely "gone away" the question remains, can we continue to manage remote resources?
Flexible work arrangements. One outcome of the pandemic is an ongoing move towards more flexible working hours and arrangements to accommodate the needs of employees. This is especially true in competitive positions, where the team members are indispensable. In some cases, there has been a complete rethink of what work actually looks like.
Job losses. During the pandemic, many found themselves furloughed or unemployed and had to learn how to live without a regular income. And employers had to learn to live with the vacancies left by the employees they couldn't afford to keep. This hasn't entirely "gone away." There are employee shortfalls, and reluctance to return — from team members who found other ways to deal with the issues. Payroll Managers, on an ongoing basis must continue to deal with flexible teams, now that expectations have changed.
Going digital. The pandemic has also forced organizations to change the way they operate. With so many people now working from home, there has been a shift in how work is done. For example, there is now a greater emphasis on digital communication and collaboration tools, as well as online meeting platforms.
The "Gig" workforce. As the workforce loosened and become more "gig-like" non-traditional became more pervasive. Outsourced workforce, outsourced payroll, and outsourced services grew substantially through the pandemic and continue to be the preferred method of handling flexible workplace demands.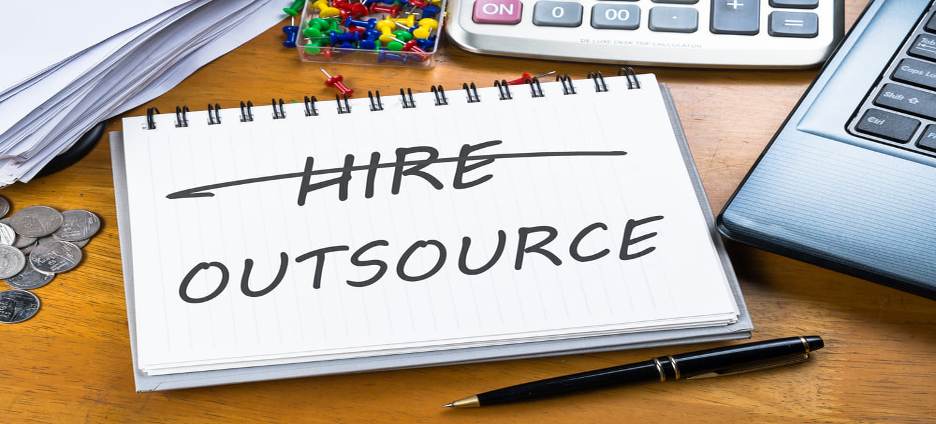 Are the pandemic changes here to stay?
What does the future hold? The pandemic has changed the way we work and made us question many things we took for granted. Many of these changes will likely remain in place even after the pandemic is over.
Here are some of the most notable changes that look like they will last.
Remote work. Many organizations have realized that they don't need to have their employees in the office five days a week and that working from home can actually be just as productive. This has led to a rise in the popularity of remote working, and as something that employees increasingly demand, it's here to stay. As with all other changes, this strongly impacts Payroll Managers as well. Not only is there a move to outsourced payroll practitioners, but in-house payroll practitioners may also be continuing to work from home.
Reevaluating offices. Remote work often brings with it the need to compensate employees for the cost of running their office from home. And at the same time, office space becomes redundant if fewer people are there every day. This means that organizations are looking at ways to downsize their office operations and reduce their overhead costs. One way to do this is with outsourcing; the other is making ongoing arrangements with permanent team-members.
Flexible work hours and arrangements. The pandemic has also shown that there is a need for more flexible working arrangements. This could mean anything from working from home one or two days a week to having more flexible start and finish times. And as employees become more accustomed to this way of working, it's likely that they will continue to demand it. Payroll managers may have to tap in to shared resources to manage the flexible working arrangements.
The rise of the "gig." The pandemic job losses and economic uncertainty have led to a rise in the gig economy or "side hustles," as people seek ways to make money outside of traditional employment. The impact that this has on corporations is that potential candidates for employment now have more options and are less likely to commit to a full-time job that isn't just right for them. The advantage to companies is that they, in turn, can outsource to non-traditional workers. From a payroll point-of-view this can make management more complicated. [1]
The future is online. The pandemic brought a greater focus on digital communication and collaboration tools to replace face-to-face meetings or water cooler chats. Now that we're used to them, there's no going back. Platforms like Zoom and Google Hangouts have become the new norm, and organizations are now looking for ways to make their online presence more engaging and interactive.
On top of all of these shifts in our work habits, another phenomenon has started to have a massive impact on talent management and the workplace in general. This has been called the "Great Resignation," where employees are leaving their jobs in droves to pursue other opportunities. [For our previous feature on the "Great Resignation, see>>]
This is another factor that organizations have to contend with as they try to navigate the new world of work.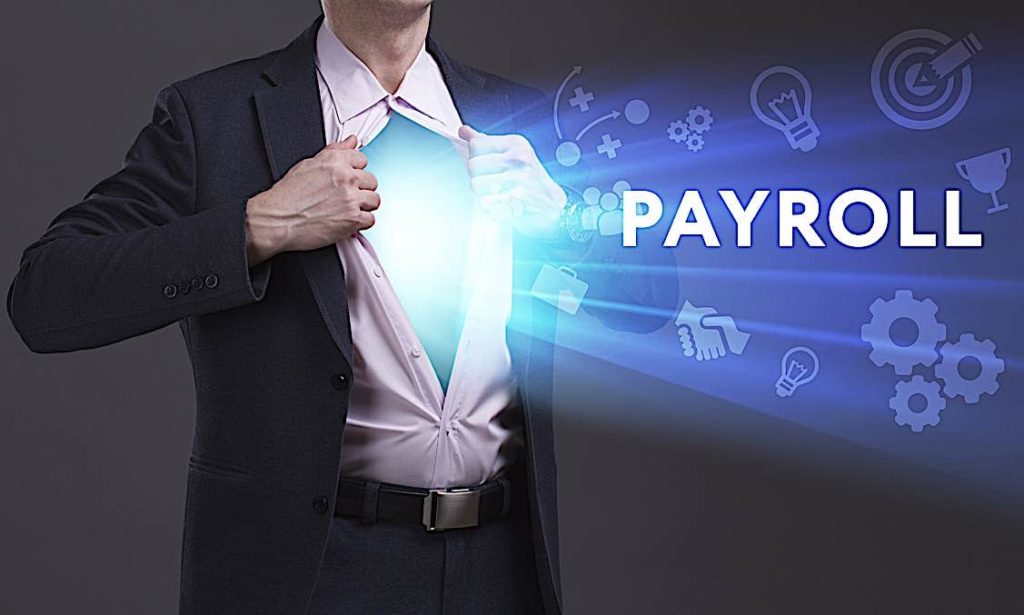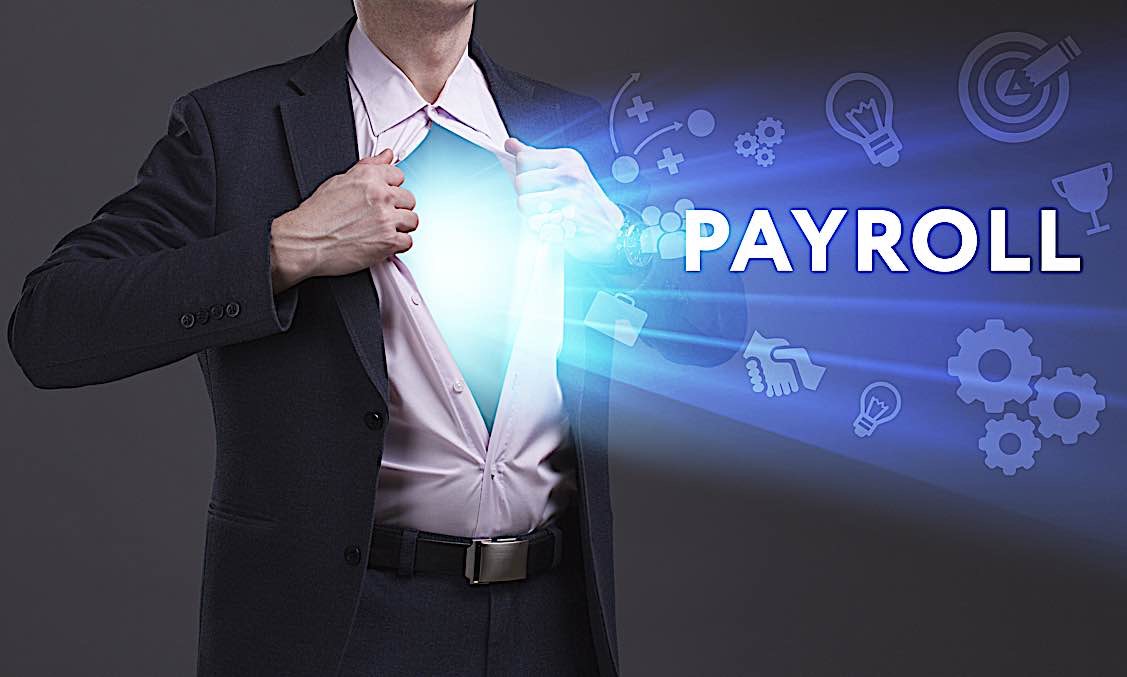 The complexity of managing today's payroll
Pre- COVID payroll was likely a lot more predictable and easier to manage. There were no mass layoffs, job losses or changes in employees' working conditions. Today's payroll, however, has to incorporate all the changes in the market reality and employee work habits and therefore is much more complex.
Many organizations are struggling to keep up with all of the payroll and tax impacts of the pandemic. They are also trying to grapple with the new world of work and how to manage their talent in a way that is both effective and efficient.
The challenge for organizations is finding how to manage these changes in a sustainable way that doesn't impact their bottom line.
To adapt to the new payroll needs, organizations now need to have a good understanding of the following:
The different types of employment. With the reshuffling of employees and changes in their priorities, many employees have been moving from full-time to temp work or seeing shifts in their level of responsibilities. This has created a need for a better understanding of the different types of employment and how to manage them.
The impact of location changes. With many employees moving their office location to their homes, this brings several implications that payroll needs to manage. For example, suppose employees are entitled to compensation for the cost of home office furniture, wifi or other supplies. In that case, this needs to be managed through payroll, as well as the corresponding tax implication. And if employees are working from out of state or even out of the country, the income tax implications could be substantial.
The changing tax landscape. The pandemic has also led to changes in the tax landscape as governments try to figure out how to support their citizens and businesses. This has had an impact on the payroll as different rules and regulations are being applied in different jurisdictions, and a payroll manager needs to stay up to date with all changes, all of the time.
All of this means that the in-house resources that managed payroll in some companies in the past may no longer have the capacity or skills to adapt to all of the changes we are seeing today.
Outsourcing payroll
For many organizations, the solution to managing the complexities of today's payroll is to outsource the task.

Payroll, like accounting, is not a core competency in most companies that adds value to the business, so it makes sense to outsource it to an outside provider for flexibility and up-to-date expertise.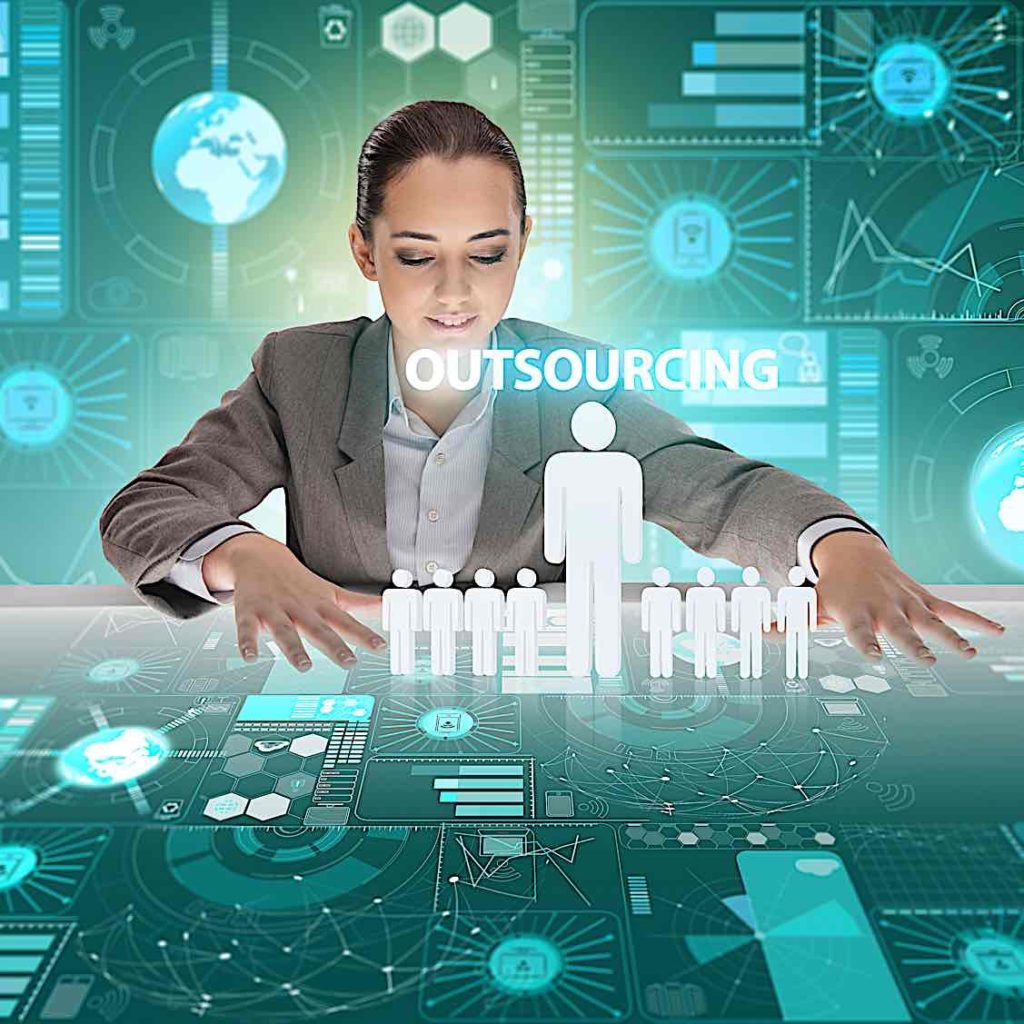 There are many advantages to outsourcing payroll, including gaining access to expert knowledge. When you outsource payroll, you are tapping into a team of experts who have the latest information on all things payroll, including the complex legal and tax environment.
The flexibility of outsourced, at least partially, is complete continuity of payroll services regardless of the workplace changes. For instance, outsourced payroll practitioners can cover each other when payroll employees leave, quit their job, or need time off.
This possibility of having backup and redundancy in a critical task like payroll is fundamental, as the company cannot function without it.
There might have previously been some benefits to having a payroll manager on site, such as giving support to employees, managing timesheets, and answering any questions. But in today's environment, where the bulk of the work is done outside of the office, expertise and flexibility may be more important factors.
That's why more and more organizations are turning to a reliable and flexible outsource, such as Pivotal Payroll Management, as a solution to managing the complexities of today's payroll.
While the pandemic has forced organizations to make many changes, it's also been an opportunity for them to rethink how they operate. The most important considerations will be flexibility and expertise.
---
Do you need partial or complete outsourced payroll services? Ask the experts at Pivotal Payroll Management:
NOTES
[1] Enkel>>