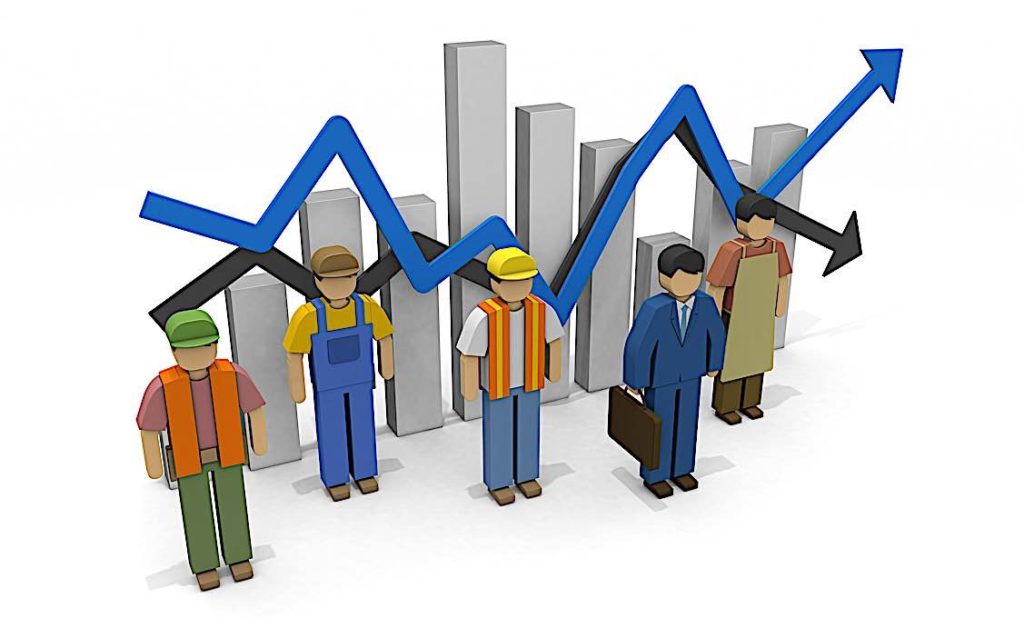 Labour shortage one of the main factors holding back business growth in Canada
While business sentiment and outlook are trending upwards over the next twelve months into 2020, the main factor holding back full potential growth is a shortage of labour — according to a new survey from the Bank fo Canada. The ratio of job openings to unemployed workers rose, especially in skilled trades, management, and engineering professions. 
In the new 2019 survey of businesses, the Business Outlook Survey[1], both the hiring and investment intentions of Canadian companies are strong. While this seems like good news, businesses indicated clear reservations on labour-related constraints to full growth. 
This combination of increased hiring with a shortage of skilled labour inevitably leads to complex HR management and recruiting issues, including competition, increased migration of existing team-members, production gaps, and higher salary expectations.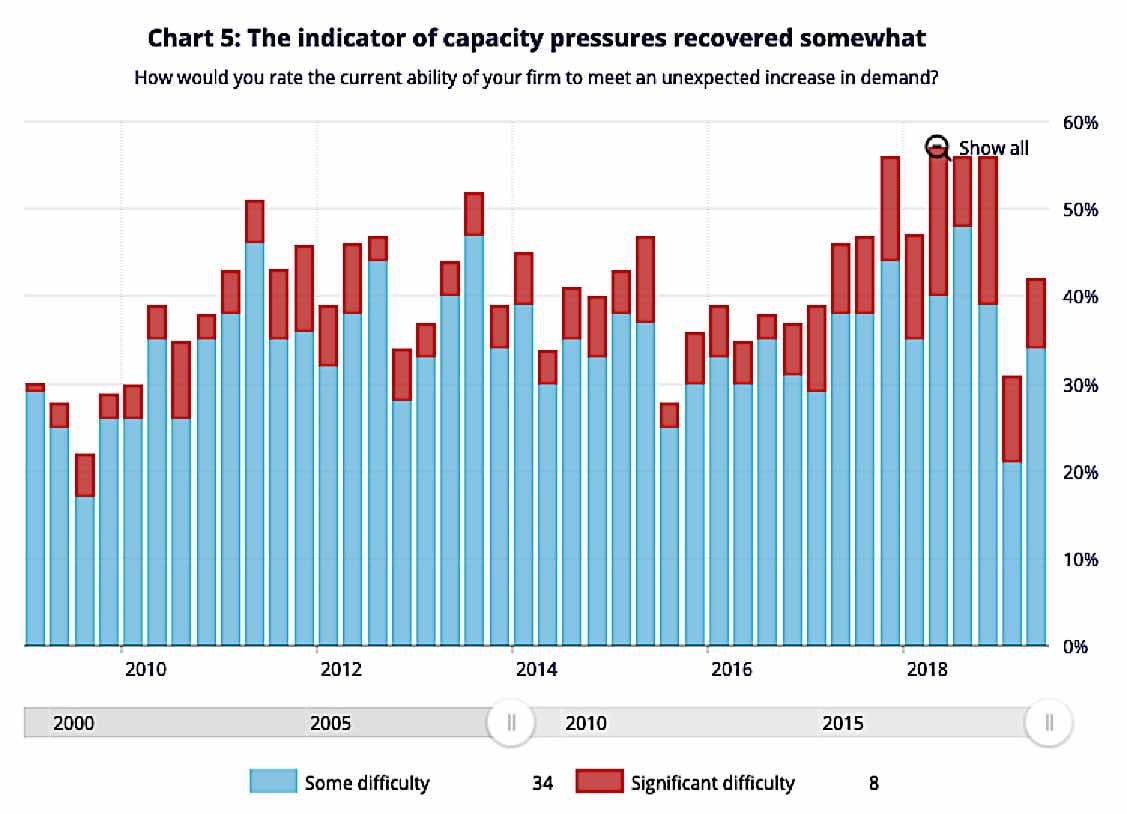 In a previous survey at the beginning of the year, BDC found that 53% of small to medium-sized businesses faced a labour shortage.[2] The HR shortage trend continues to be a constraint on growth, especially in Ontario, British Columbia and Quebec. "Some businesses in Central Canada expect capacity pressures to intensify because of continued strength in demand," says the report from BDC.
Capacity pressures in 2019: mostly human resources
In the second quarter of 2019, 34% of companies faced production-hampering pressures, mostly HR-related, while another 8% faced "significant" challenges.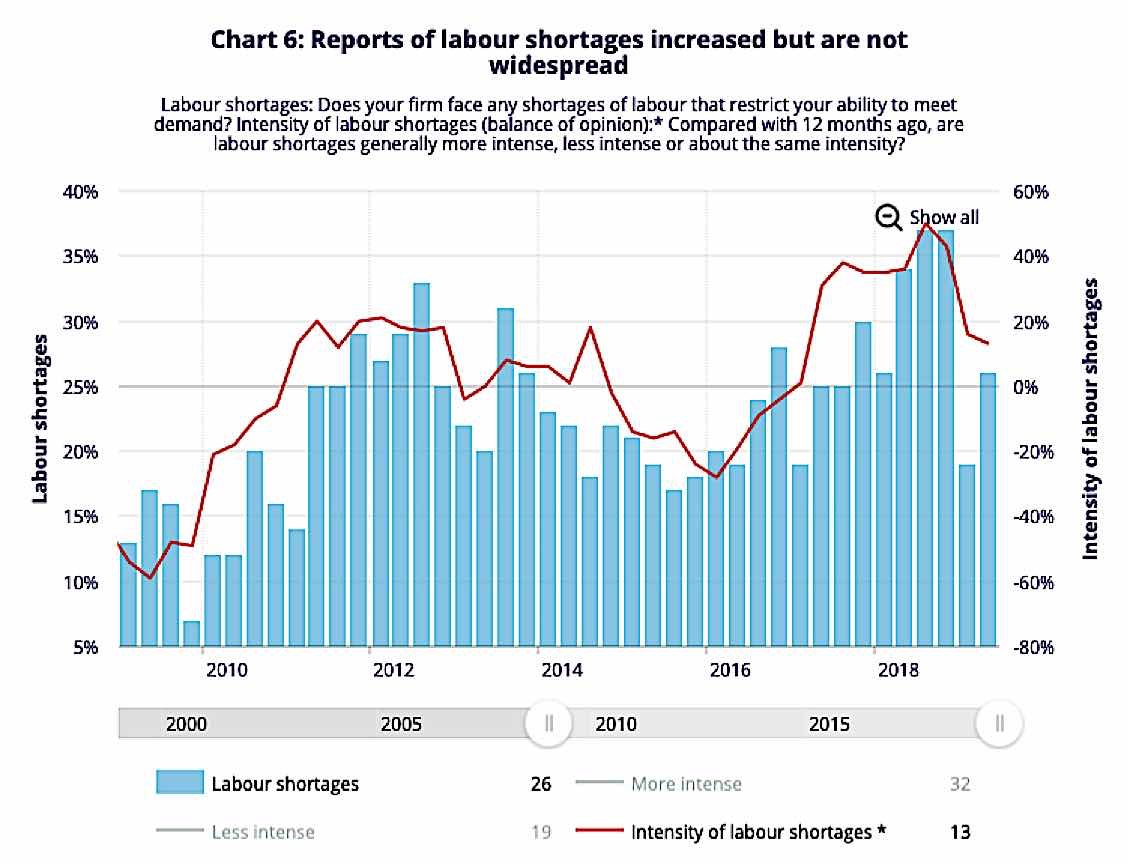 While a shortage of human resources may seem like a "job hunters" market, the primary demand is for "skilled labour." With production capacity set to increase in 2019-2020, active HR Management is critical to achieving production goals. Retaining employees through healthy HR Management practices is as important as quality HR recruiting. Expected production capacity shortfalls will also increase demand for temporary human resources.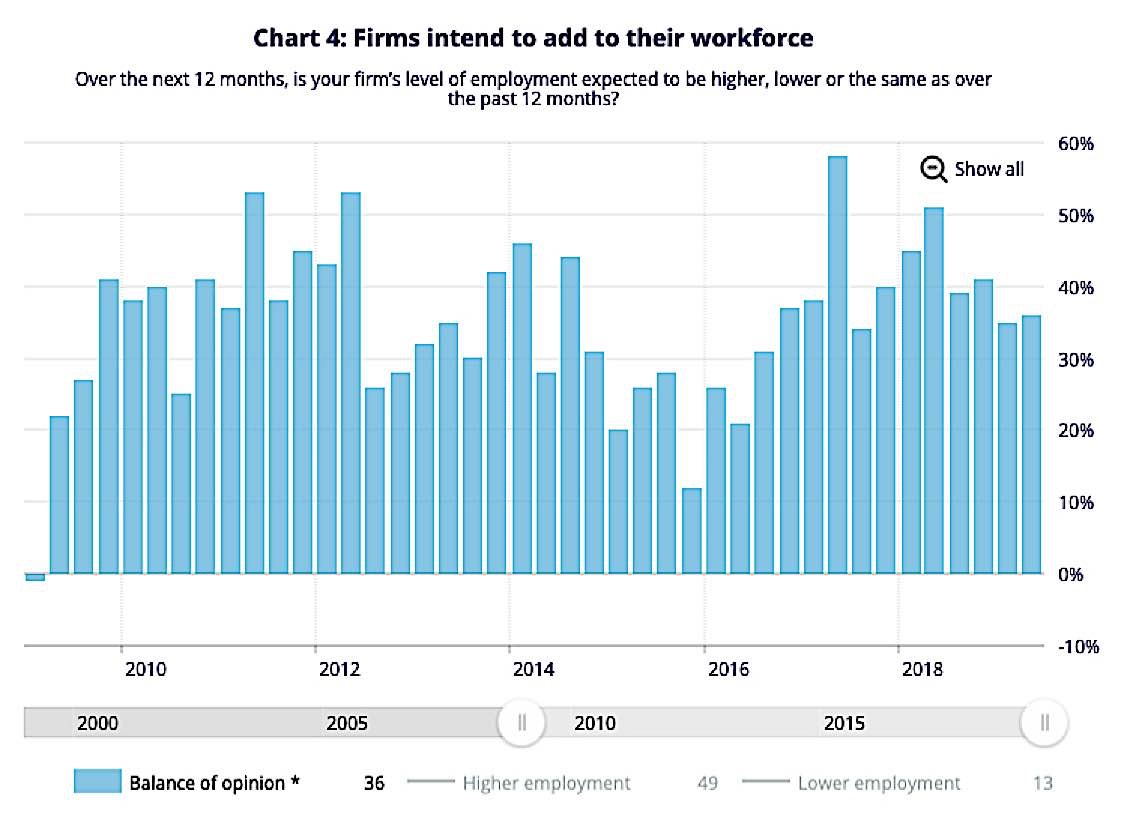 Increases to workforce
 In the Business Outlook Survey, 35% intend to increase their employment requirements and capacity over the next 12 months, based partially on projections of sales and production growth. Aside from human resources, 20% of businesses plan to increase investment spending. 
Skills mismatching makes tight HR Management critical.
The situation is tighter in many markets than generally indicated in the survey due to skills mismatch. The jobless rate is not a good indicator of available human resources. Finding skilled human resources is becoming one of the most sought-after services— increasingly partially outsourced by even larger companies.
Even something as fundamental as trucking is fiercely competitive. Walmart, recently raised trucker salaries to $90,000 to retain and recruit much-needed logistics team members. The median pay for technology and programming positions continues to climb sharply. Health care is one of the highest demand areas for skilled resources. 
More jobs than workers: ratios
Without a robust recruiting resources, most companies are facing "more jobs than workers" scenarios across many sectors. Even last year, at the end of 2018, the Bureau of Labour Statistics reported alarming "jobs to unemployed worker ratios" for various industries, with Education and health services at a staggering 2.26 openings per unemployed worker, and business services at 1.9. [3] Financial activities struggled at 1.78 openings per unemployed worker, and mining and logging competed at 1.63.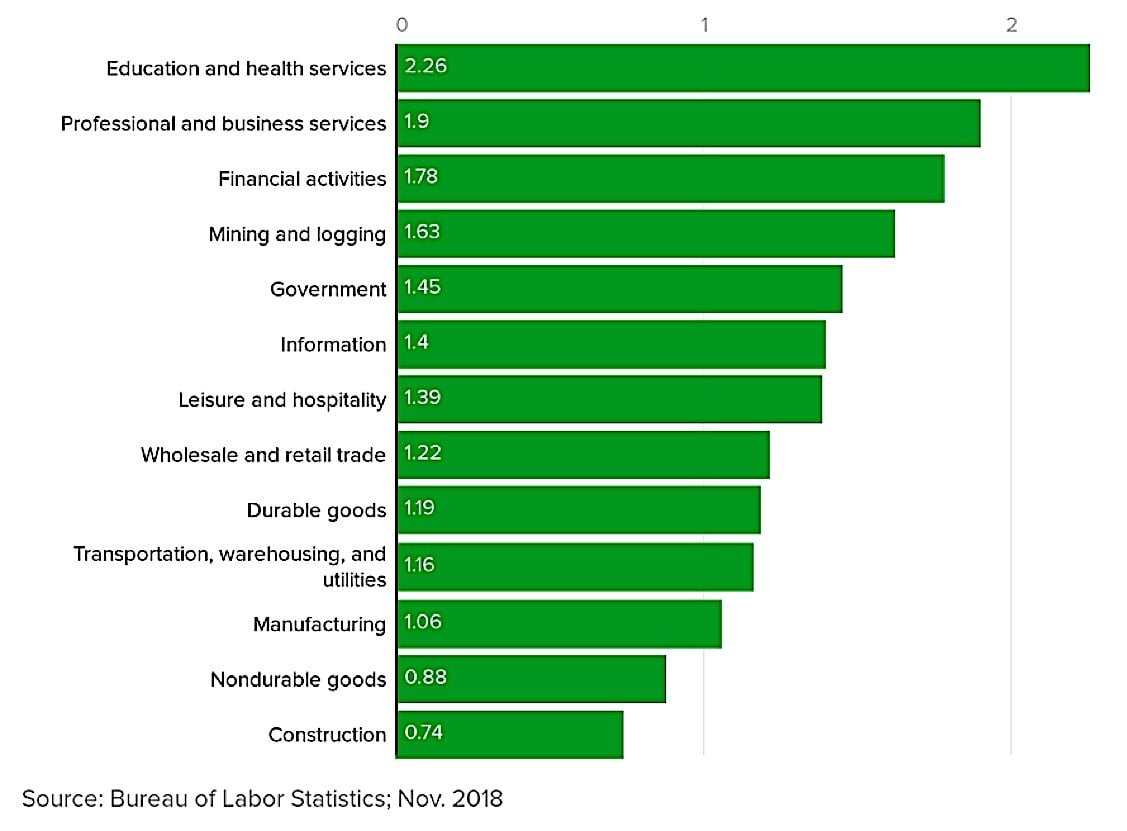 Shortages: lead to migration, wage demands, benefits
The ongoing shortages, especially in skilled fields, tend to lead to more migration — competitive job hunting — a tendency to encourage labour actions (strikes), higher wage demands, and a need for better human resources management and benefits. 
---
Do you need expert HR help or resources? Contact the experts at Pivotal Solutions:
NOTES
[1] Business Outlook Survey Summer 2019, Bank of Canada
[2] Business Development Bank of Canada (BDC) report.
[3] More jobs than workers, Bureau of Labour Statistics Nov 2018.