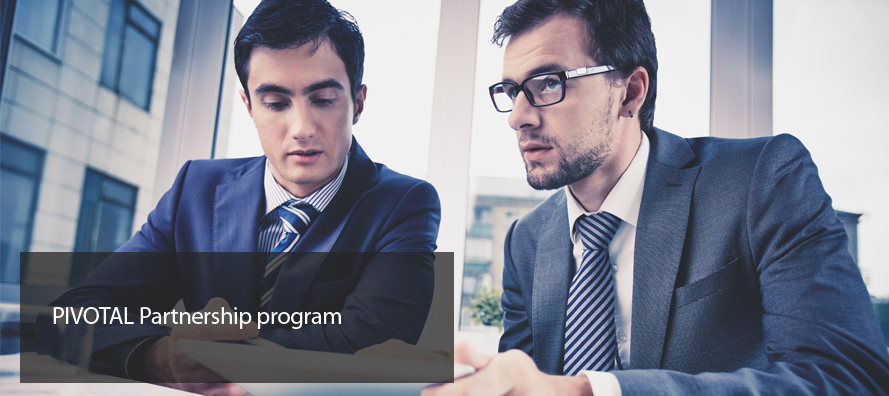 Let's Combine Forces!
PIVOTAL is looking for strong business partners
Flexible Partner Model
Bundled or Stand-Alone Offerings
PIVOTAL will create partner programs and pricing specific to the particular business model and marketplace of our parnters.
Single Point of Contact For Each Offering
You will be assigned a dedicated specialist backed up by a team in each line of business. This will provide consistency in support and service level.
Training
PIVOTAL will assign a Channel Manager to offer ongoing marketing and training material to your leadership and sales team. Your Channel Manager will also work with your HR department to develop on-going partner communications.
Ready to gain a strategic partner?
Submit the form below or call (855) 407-3921